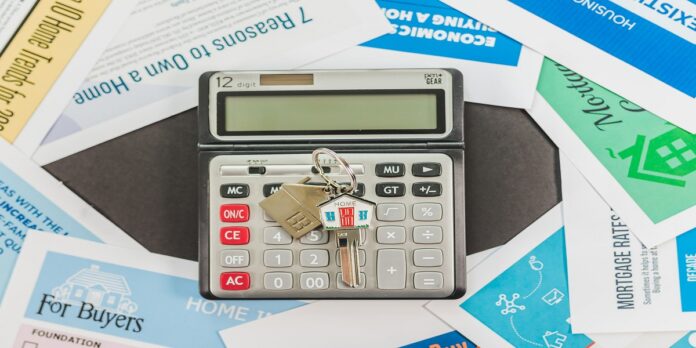 The importance of housing financing for foreigners
The rest and retirement housing market for foreigners coming to Mexico must be protected. Today, it is a sector that can easily begin to experience constant growth of more than 10% over the next few years in certain attractive destinations in the country.
Foreigners looking to move to Mexico will be able to buy properties on beaches and on the border strip through guarantee trusts and 100% digitally.
Since foreigners in Mexico face problems finding financing, which causes them to be an untapped market, the expansion of mortgage credit solutions for foreigners, from Yave, is presented, which allows them to buy properties in Mexico.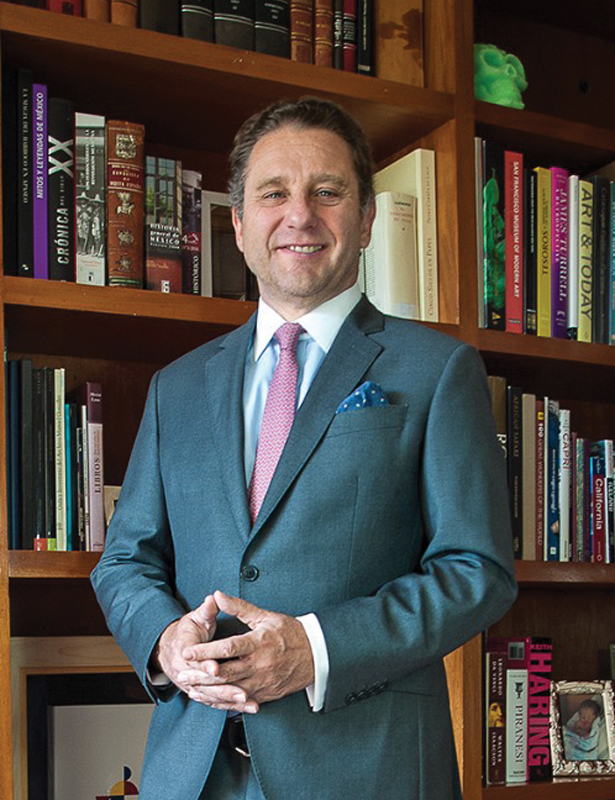 Fernando Soto Hay, General Director TU Hipoteca Fácil
Mexico is an extremely attractive country for foreigners due to its human warmth, rich traditions, culinary variety, ancient history, climate, beaches, colonial cities, first-class private medical system, and international air connectivity, even despite the terrible mistake of having canceled the New Mexico City International Airport (NAIM) to build the very limited Felipe Ángeles International Airport (AIFA), so the combination of all these factors makes us a natural destination for seasonal foreign tourists, but also for people who want to have a permanent or retirement home to take advantage of these attractions.
Likewise, Mexico has been a formidable country for North Americans who decide to retire to take advantage of all the benefits mentioned above, plus a couple of extremely relevant ones:
The lower cost of living, compared to their countries of origin.
The price of housing, which is significantly lower than what exists in their countries. Today more than ever, the benefit of home values ​​in Mexico is much clearer, because in the two most recent years prices in the United States have reached record levels as reflected by Fannie Mae estimates for the standard home of more than 380 thousand dollars by the end of 2022, these being today at just over 350 thousand dollars.
How big is the current housing market in Mexico for foreigners?
According to figures shared by Gene Towel, managing partner of Softec, the total number of homes purchased in Mexico by foreigners in 2021 was just over 12,500, with a value of more than $3 billion. That is, very significant and with very little positive impact due to the use of bank mortgage credit, which is undoubtedly and by far the one with the best conditions in the Mexican market for foreigners.
Today, there are only two banks in Mexico actively originating mortgage loans for foreigners, and I must say that they have very good intentions of maintaining it, after in 2009 the key for this type of financing had been closed, courtesy of the crisis caused by the market. housing in the United States with subprime loans.
It is extremely important to highlight that today there are several companies that grant mortgage loans to foreigners in terms. In my opinion, extremely abusive both in terms of the rate and closing costs, but particularly those that have quarterly or semi-annual monthly payment adjustment schemes, which cause – over time – said credits to become real pains for those who hire them poorly advised.
We must understand that the rest and retirement housing market for foreigners who come to Mexico must be protected to avoid abuses. It must be remembered that it is a sector that, today, can easily begin to experience constant growth of more than 10% over the next few years in destinations such as La Paz, Los Cabos, Mazatlán, Puerto Peñasco, Puerto Vallarta, Rivera Nayarita, Rosarito, San Miguel de Allende, Riviera Maya, Tijuana and, although it seems difficult to believe, Mexico City because it brings together practically all the attractions of the country.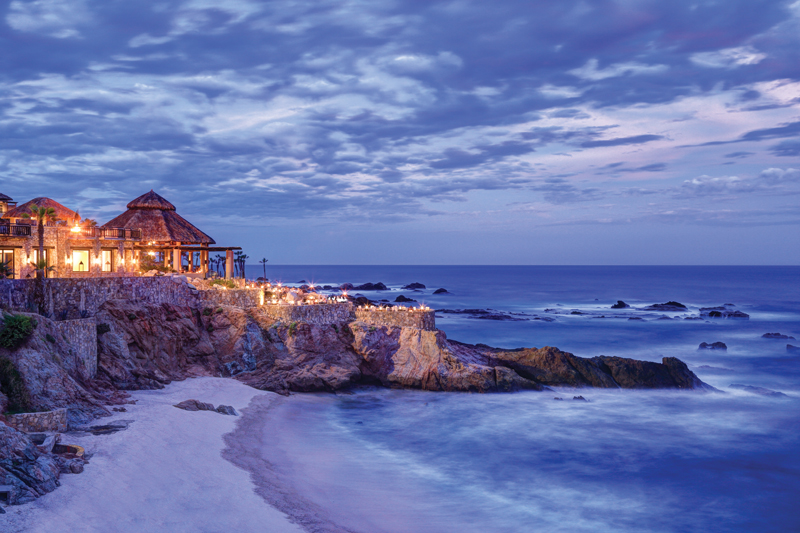 Los Cabos, Baja California Sur.
Credit conditions
Currently, the credit conditions that foreigners can access are effectively the same as those of any Mexican national who wants to buy a house or apartment. The only relevant non-financial difference is the peculiarity that if the house or apartment that a foreigner wants to buy is located within the 'restricted or prohibited zone', that is, on the limit of the strips of territory defined from the borders to within the territory of 100 or 50 km from the highest point of the tide of the seas that surround our territory inwards, the acquisition must be made through a property trust. In the event that it is financed, it will be a guarantee.
In general, the financial conditions that foreign clients can obtain today while I write this article in the midst of rate movements by the Bank of Mexico and the Federal Reserve can be between 8.75% and 9.75%, which is not bad at all if we consider Furthermore, by having income in dollars or euros, as the peso depreciates, they will need less and less for their fixed monthly payment for 15 or 20 years.
It is a good time to trigger residential housing financing for foreigners who see an investment opportunity in Mexico.
Indeed, some foreigners initially find it confusing to have to contract a trust with a duration of 50 renewable years to be able to own a property in Mexico, but once explained in detail, the majority understand it perfectly and it becomes part of the adventure of buying in another country. They assume it as an additional experience of having "their dream home in Mexico" which, in many cases, is reality, because they would never have been able to have that house or apartment in their countries of origin because the price would be prohibitive.
In conclusion, it is a magnificent moment to detonate the construction and financing of residential housing for foreigners who see in Mexico as a real estate investment opportunity with affordable prices and a formidable quality of life, always acting in a transparent manner with potential clients, without abusing through high additional expenses that are not justified and only damage confidence in the Mexican market.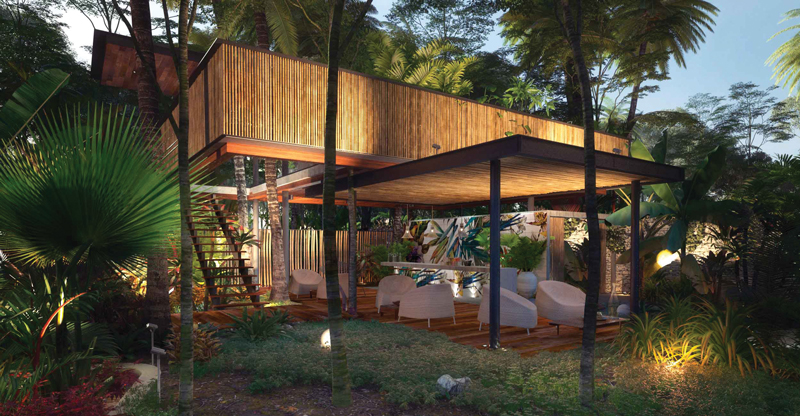 Foreigners will be able to buy properties on beaches and on the border strip through guarantee trusts, allowing national real estate developers and professionals to offer this financing in a 100% digital way.
The platform uses its technology to carry out an analysis of the requested credit, from consulting the credit history of the country of origin, income analysis, and what the payment behavior will be, thereby benefiting the broker, the real estate industry, and the buyer.
The solution is the first 100% digital product of its kind and can be managed completely digitally from the country of origin.
In a statement, it was mentioned that the applicant may have a product that will pay directly in the place where they will live or their investment is located since Mexican legislation allows the acquisition of real estate by foreigners.
"Our country is very attractive not only to visit, but to have a property for tourist rental purposes or as a place to live, either as a summer home or to move completely, a phenomenon that will be driven by the mobility caused by nearshoring."
It is worth mentioning that the platform also facilitates the trust required for the purchase in a restricted area, it will serve foreigners with or without residence in the country, in primary housing, person who works under more flexible labor policies and wants to live in Mexico, retired, investor and second home, among others.
Interesting facts about foreigners in Mexico
-In 2022, according to the Ministry of the Interior (Segob), more than 593,000 foreigners with permanent residence in Mexico were registered, 54% more than in 2021
-Citizens of the United States, Canada, and Brazil are the most interested in purchasing a home in Mexico
-In recent months the number of applications from Colombia, Venezuela, and European countries has increased
-The main tourist destinations that foreigners prefer to purchase a property are Riviera Maya, Riviera Nayarit, Los Cabos, and Mexico City, which concentrates 95% of the requests to purchase a vacation or retirement home.
Source: realestatemarket.com.mx
Mexico Daily Post