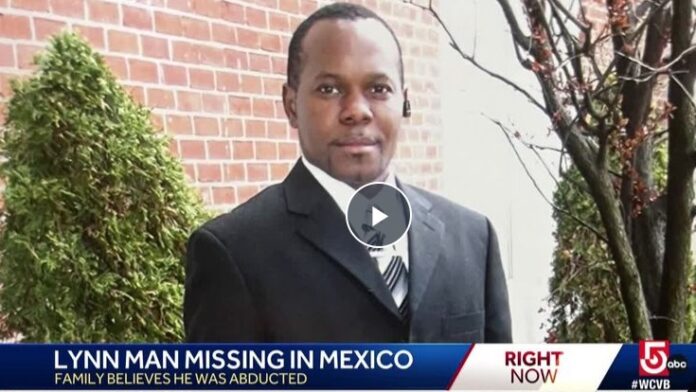 A family from Lynn, Massachusetts, is desperately searching for their loved one who went missing in Tijuana, Mexico, after a possible abduction.
Forty-six-year-old Salomon Monfiston was visiting his sister in Tijuana when he vanished on Sunday, according to his family.
"I hope you can help me find him because he's a nice person," Vina Monfiston, his wife, said Tuesday.
She is worried sick and feels helpless in her living room in Lynn, 3,000 miles away from where her husband was last seen.
Monfiston's stepdaughter, Deborah Lucien, said a neighbor saw Salomon being kidnapped right outside his sister's home.
"She was leaving for work and had seen a vehicle pull up, and four men had pulled up and taken him, one was armed," Lucien said. "They put him in a vehicle and left."
"I don't know why that happened," Vina Monfiston said. "I don't know, I don't know."
---
The family filed a missing person report with the Lynn Police Department, while Monfiston's sister in Mexico filed a report with authorities there.
So far, they have no answers.
"It's heartbreaking, it's awful, it's an awful feeling for us as a family," Lucien said.
Lucien is pleading for any answers and his safe return.
"I hope you have some compassion for us," Lucien said. "So he can come home safely. My only wish is for him to come home safely because we need him."
The family is reaching out to local and federal law enforcement for help in finding Monfiston. They are worried that he may have been abducted by armed men in a van and are hoping for any information that can lead to his safe return.
The Lynn Police Department is working with the family and authorities in Mexico to find Monfiston.
Anyone with information about his whereabouts is urged to contact the Lynn Police Department or the authorities in Mexico.
WCVB reached the U.S. State Department about the incident but did not immediately hear back.
Source: WCVB
---