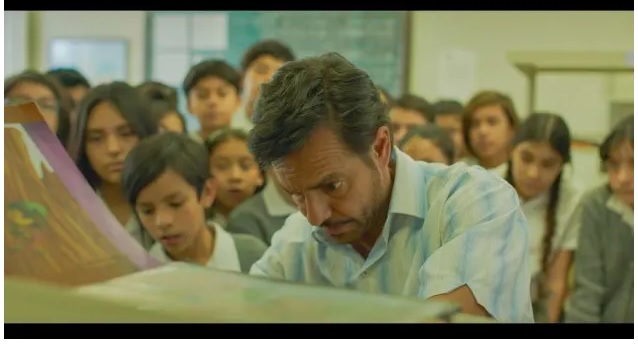 Released by Videocine, this was the biggest local-language opening in Mexico since the Covid era began in both grosses and ticket sales. Radical grossed MXN 43,339,719 ($2.36M) across the October 20-22 frame, which is just slightly under what The Eras Tour brought in across its second weekend (MXN 43,621,108/$2.38M). That's because the Taylor Swift movie is being sold at event pricing with tickets going for MXN 215 a pop versus MXN 69 for Radical. The latter also had the highest per-screen average of the October 20-22 session.
This is Derbez's first leading dramatic role, and while its launch doesn't outdo his well-known pre-pandemic comedies like How to Be a Latin Lover, Overboard, or Instructions Not Included, it's a great start. The drama had fantastic holds this week, dropping less than 20% each day until Five Nights at Freddy's officially entered play. The cume on Radical through Thursday is $3.6M.
Based on a true story and set in a Mexican border town plagued by neglect, corruption, and violence, Radical centers on a frustrated teacher (Derbez) who tries a new method to unleash the curiosity and potential of his students, and maybe even their genius. Pantelion and Participant present a 3pas Studios production written and directed by Christopher Zalla.
In his review, Deadline's Pete Hammond wrote: "This small, virtually unknown tale of a man determined to unlock the human potential of kids who likely never will beat the circumstances of their birthplace is unique and special with its setting ."
Derbez also produces with Ben Odell and Joshua Davis. Further cast includes Daniel Haddad, Jennifer Trejo, Mía Fernanda Solís, and Danilo Guardiola.