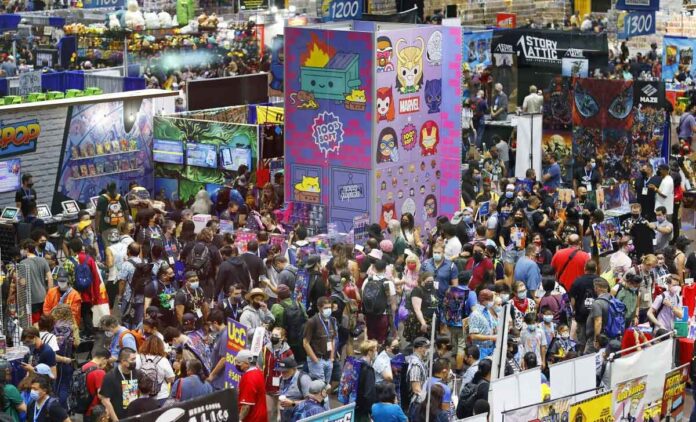 The work of the late Mexican cartoonist Eduardo Humberto del Río García, better known as Rius, will be celebrated in a space that for the second consecutive year seeks to promote Mexican culture and gastronomy within the framework of Comic-Con.
Casa México—which is a separate House of Mexico located in Balboa Park—returns to Seaport Village with activities throughout the four days—July 20-23—of the convention. Admission is free and a ticket is not required to enter.
The theme this year will be the work of the writer, cartoonist and political cartoonist, Rius, who died in 2017.
The exhibition is made up of material from the Museo del Estanquillo in Mexico City, which also currently houses the collection of the writer Carlos Monsiváis.
Casa México will feature live musical performances, from mariachi, ballet folklorico and singers from the San Diego Opera. The complete program can be consulted on the mexicogotme.com/ portal.
"With a new hospitality suite in Seaport Village, Casa México during Comic-Con represents a great opportunity to show a positive image of our country, presenting the work of Rius and the states of Nayarit and Baja California, with their main tourist destinations. Carlos González Gutiérrez, Consul General of Mexico, said in a statement.
In 2022 the first Casa México was held, on that occasion with the cartoonist José Trinidad Camacho, better known as Trino, as its guest artist.
Source: The San Diego Union Tribune