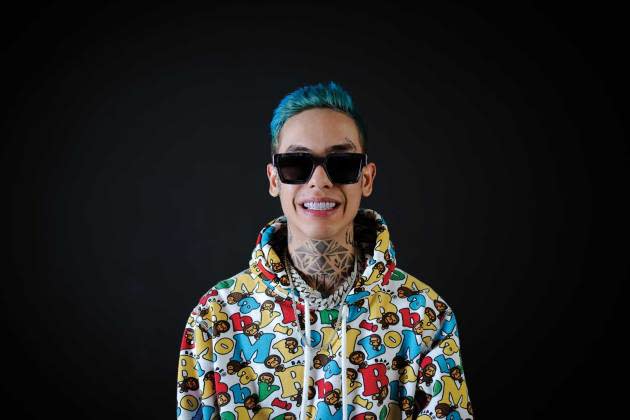 In May, local authorities of a famous resort in Cancún, Mexico, banned live concerts of corridos tumbados, and other musical genres that authorities believe encourage violence.
At the same time, in the United States and in Mexico, the most important artist of the moment in Latin music is Peso Pluma, the newest Mexican star who this week has 11 songs on the Billboard Hot 100 (dated July 15).
And while Peso Pluma is known for many styles of music, from romantic sierreño (like the hit "Ella Baila Sola" with Eslabon Armado) to party songs like "La Bebe Remix" with Yng Lvcas, he also sings corridos tumbados, a subgenre of traditional Mexican corridos that fuses rap, hip-hop and even reggaetón, and that often openly address the issue of weapons and drugs.
He's not the only one. Artists such as Natanael Cano, Junior H, Luis R. Conriquez, and Fuerza Regida, among many others, also sing corridos tumbados as part of their repertoire, managing to enter the global Billboard charts with those songs.
This music can be successful, but in Mexico, it has been a source of controversy. Along with their popularity, corridos tumbados raise controversy precisely because of their lyrical themes, in a country with thousands of violent deaths and more than 111,000 missing people, according to official data.
Performances of narcocorridos — corridos that narrate the lives and exploits of real or fictional drug traffickers — have been banned in several Mexican states for decades, and now, those bans have been extended against corridos Tumbados in some places.
Specifically, on May 18, local authorities did not allow a second concert by Alfredo Ríos, better known as El Komander, to take place.
El Komander had a second show scheduled for May 19 at the Plaza de Toros along with Chuy Lizárraga, Ángel Preciado, and Francisco "El Gallo" Elizalde. But the general secretary of the Cancún City Council, Jorge Aguilar Osorio, announced on social media that the city council had approved a new measure that would not allow the concert to take place.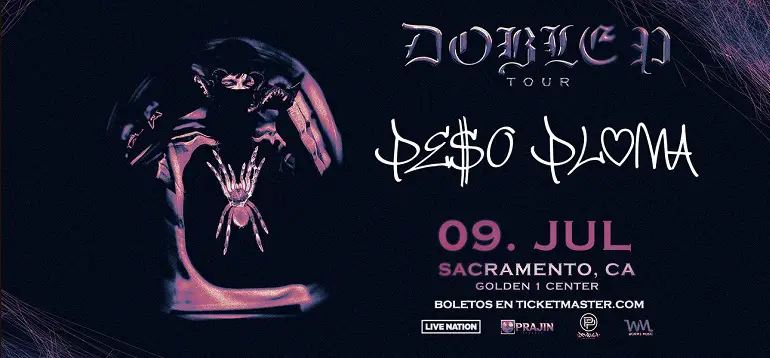 "Not allowing the concert to take place has to do with the fact that the city council has decided not to continue authorizing public performances that encourage violence," said Aguilar Osorio. "We do not limit freedom of expression. Artists can sing whatever music they want. But the authorities cannot have this ambiguity of looking for a better, more peaceful society and, on the other hand, raise alerts every time we have these concerts due to the probabilities of violence that these types of public spectacles can generate".
Controversial Rhythms
The controversy that corridos Tumbados generate today is the same that was generated in the past by the so-called narcocorridos, which glorify drug traffickers.
Because it is considered a justification for the crime, the dissemination of narcocorridos has been prohibited since the early 2000s in the states of Baja California, Chihuahua, and Sinaloa, the latter is the home state of Mexican cartel kingpin Joaquín "El Chapo" Guzmán. The prohibition consists of million-dollar fines and even the veto of concerts for those who perform them live.
Sanctions against corridos have even reached popular groups like Los Tigres del Norte, fined in 2017 by Chihuahua authorities for singing narcocorridos, and Los Tucanes de Tijuana, who was banned by Tijuana authorities in 2008 from playing live for allegedly giving a shout-out to a capo during a concert in that city.
As for corridos tumbados, these are equally popular among the youth on both sides of the U.S.-Mexico border. The lyrics about drug use and the war between cartels are a fundamental part of the composition — although, over time, some performers have integrated lyrics of love and heartbreak.
"People like the sound of tumbados and when the new genre started, they sang about drugs and other situations, but now they sing about heartbreak," Danny Felix, singer-songwriter and co-writer of several of Natanael Cano's first hits, told Billboard Español.
Source: Billboard Español
---