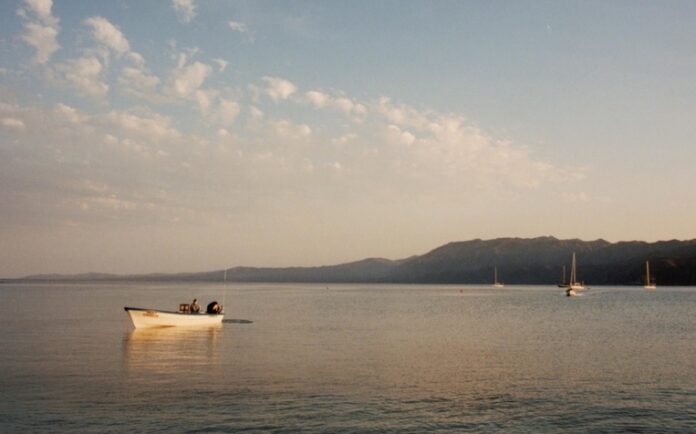 It is called the Bahía de los Sueños—the Bay of Dreams—and it doesn't take long to understand why. We arrive at dawn when the water laps the shores softly, when the wind blows gently, when the tide is delicate, and when the fishermen are already halfway there. Here, in Baja California, lies one of the areas with the greatest marine diversity in Mexico—and preserving it is more urgent than ever.
You might think that protecting this bay is merely a local concern, but the women of Orgcas make it clear to me that is not the case. This non-profit organization—founded and led by women of different ages, nationalities, and educational backgrounds—has been working for the conservation of marine life since 2021, although the stories of its members and their different efforts go back much further. "We came together as a group of stakeholders with different backgrounds seeing that there were many goals being neglected," Porfiria Gómez, director of Orgcas, tells me.
We meet in Ensenada de los Muertos, an hour from La Paz, the capital of the state of Baja California Sur. We talk about the sea, marine conservation, and the intimate relationship of each of them with the bigger ocean. Orgcas arose out of a series of chances and coincidences, I learn. "Our purpose is to conserve and protect, to analyze problems, and look for solutions," says Gómez. Perhaps the path to getting here was not as straightforward as the mission itself, but what is certain is that the women all work for a common cause: shark conservation.
Mujer parte de Orgcas
Mariana Vélez, director of tourism and communications at Orgcas.Photographed by Diego Vourakis
Porfiria Gómez en Baja California Sur
Porfiria Gómez, director of Orgcas.Photographed by Diego Vourakis
"The shark is a species in collapse," adds Gómez. Currently, at least 36 percent of the 1,200 species of sharks and rays are at risk of extinction, according to data from the World Wild Fund (WWF). Among the Orgcas—a term they coined themselves—a focus on data is as important as the actions they make. "Conservation needs trained people," says Gómez, whose family background is in marine conservation. The reason for the scientific community's fascination with this animal is obvious, Gómez explains. "Sharks are a keystone species that play an important role in their ecosystem, they keep other species in balance," she says.
Source: ORGCAS
---