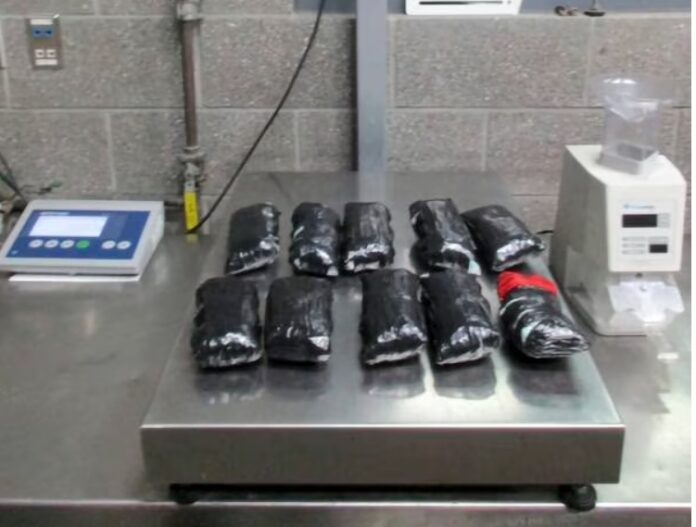 On Friday, April 21st, a former U.S. Marine who smuggled drugs from Mexico into the U.S. for years was sentenced to 12 years in federal prison.
Roberto Salazar II, of San Diego, pleaded guilty in October 2022 to bringing fentanyl into the country and to conspiring to distribute controlled substances, including heroin, methamphetamine, cocaine and fentanyl, officials said.
Until he was arrested last year, the 26-year-old was an active-duty U.S. Marine stationed at Marine Corps Air Station Miramar in San Diego.
Prosecutors said Salazar "recruited, managed, and paid multiple drug couriers," to bring drugs across the border — both before he joined the Marine Corps and while he was on active duty. Among the individuals he recruited were two former service members who had been discharged from the Marine Corps.
"This case involved a Marine who was supposed to protect and defend our country, but instead brought great harm to Americans by trafficking fentanyl and other dangerous drugs," U.S. Attorney Randy Grossman said in a statement.
"He also betrayed his solemn oath by recruiting other Marines to do the same," Grossman added.
Salazar, along with his co-conspirators, would hide the drugs in the engines of certain cars, which were then used to transport the substances across the border.
Couriers would get $2,000 for each successful import operation.
Salazar also "personally distributed" drugs within the U.S., according to a statement from the U.S. attorney's office for the Southern District of California.
---
By the time of his arrest, had become so involved in the smuggling business that he commissioned a Mexican songwriter to write a "narcocorrido" song to celebrate his role in drug trafficking — including references to his military service.
Narcocorrido, or drug ballad, is a controversial folk-music genre that often glorifies drug traffickers and romanticizes drug trafficking exploits.
He even suggested lyrics for the song about him,
"In one line that Salazar suggested to the songwriter, he boasted: 'I wanted to study and became a soldier, but I liked the fast life better,'" the U.S. attorney's office said.
Salazar was behind "dozens" of smuggling incidents, which started in 2015, authorities said.
He faced up to life in prison.
"Through this case, the defendant has been held to account for his crimes and we have dismantled yet another link in the supply chain for the deadly narcotics that are indiscriminately killing members of our community," Grossman said.
Source: NBC