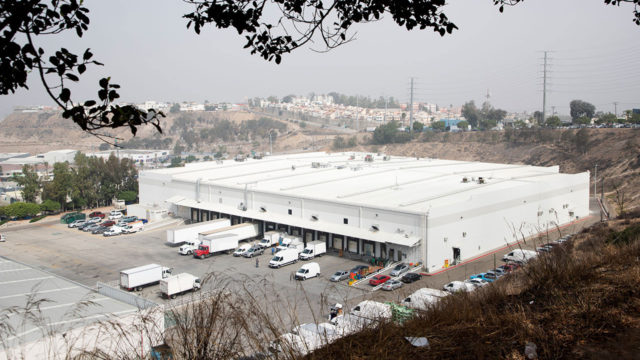 The arrival of companies attracted by nearshoring from Asia to Mexico raised 14.28% the rental prices per square meter of industrial developments in Tijuana, said Genaro López, an analyst with the Newmark markets division.
"Prices continue to rise, reaching above 8 dollars per square meter in Tijuana and in several submarkets (close to the municipality of Baja California) and 7 dollars per square meter in the south of Ciudad Juárez, representing a historic point," he said.
In January 2022, starting prices reached $7 per square meter per month in the Central and Florido–Blvd. 2000 in Tijuana, Baja California, according to a Newmark report.
By 2023, the market is expected to continue enjoying high interest in expansion by companies, new developments, parks and many opportunities for build-to-suit, according to the expert in industrial real estate market activities in Baja California and Chihuahua.
"The industrial market in Tijuana has registered aggressive growth in recent years and now we see how it expands its roots to the surrounding municipalities," he commented.
He added that in Rosarito there is an increase in interest in the industrial market, with developers driving the growth of this area.
"FINSA, which at the beginning of 2022 promoted growth in Valle Redondo, began the construction of a new industrial park in Rosarito, where prices began to rise, reaching the level of some other Tijuana submarkets," he explained.
Other developers continue to seek new horizons in this way, such as IAMSA and ATISA, who have acquired land to the south, and Macquarie, who is building a new Class A development in Santa Fe, so we will continue to see property owners take advantage of a market in their favor and continue to extend to Valle Redondo, Blvd. 2000 and Rosarito
"We will see 2023 with a possible stabilization in prices, new offers and industrial zones throughout the north of the country," said the analyst from the Newmark Market Research division.
Availability in the Tijuana market remains below 1%, even with the delivery of new buildings, such as the case of a new class A building in Libramiento, which continues to register high interest from several developers: "It is to be expected that the availability remains low and that the buildings currently available do not continue in that state by the end of the following quarter".
As for the prices of Class A spaces, they have reached an all-time high, passing $8 dollars per square meter in several submarkets, a point previously reserved only for Otay-Alamar due to its almost non-existent availability throughout the year.
Now we can see a lack of this level in submarkets that were inactive for years, such as Rosarito, which now has one of the highest interest rates from developers due to the wide supply of land with lower transportation costs compared to areas such as Blvd. 2000.
With the entire border at a historically hot spot, Juárez has seen rising rental prices and a spike in speculative construction.
The city's urban density continues to push construction to the south and the infrastructure benefits allow the southeast market to be the most interesting for buildings, with 45% of construction concentrated in this area.
We observe a historically low availability with only three buildings awaiting closure, two of these in the process of letter of intent, so we can expect availability to remain below 1% with the closure of these buildings and some of those that are under construction for the next quarter."

"With the few buildings available, it is predicted that 2023 will see prices reach up to 8 dollars per square meter in some parts of the city and that the market will continue to enjoy high interest in expansion by companies throughout the border, new developments, parks and many opportunities to build-to-suit ".
"All construction in Ciudad Juárez is concentrated in the southern zone, with almost 400,000 square meters currently under speculative construction and reaching an inventory of 7.5 square meters," said Genaro López, analyst at Newmark's Market Research division.
Source: Forbes