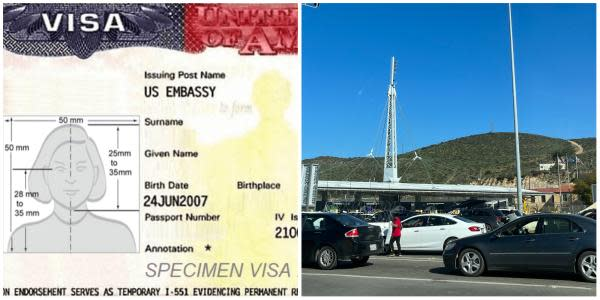 This visa is for two years.
This will really surprise you, did you know that to visit San Diego or other parts of the United States it is not necessary to have the tourist visa that most people have at the borders of the United States? The tourist visa, once you process it, is valid for 10 years, but we reveal that there is another alternative.
That's right, there is a type of visa called ESTA and that you obtain by filling out the form on the official website of the Department of Homeland Security (DHS), through this "permit" you can enter the United States because you will make a quick visit (or series of quick visits for a certain time) derived from a work trip or other matters.
The duration of this type of visa is two years and below we name the requirements for the process:
-Be a citizen or eligible national of a country in the Visa Waiver Program.
-You are not currently in possession of a visitor visa.
-Your trip is for 90 days or less.
-Plan to travel to the United States for business or pleasure.
-You want to request a new authorization for one person or a group of requests for two or more people.
Countries included in the Visa Waiver Program
Germany, Andorra, Australia, Austria, Belgium, Brunei, Chile, Denmark, Estonia, Slovakia, Slovenia, Spain, Finland, France, Greece, Hungary, Ireland, Iceland, Italy, Japan, Latvia, Liechtenstein, Lithuania, Luxembourg, Malta, Monaco, Norway, New Zealand, Netherlands, Portugal, United Kingdom, Czech Republic, Republic of Korea, San Marino, Singapore, Sweden, Switzerland, and Taiwan.
It should be noted that the cost is $21 dollars and you can apply through this web page