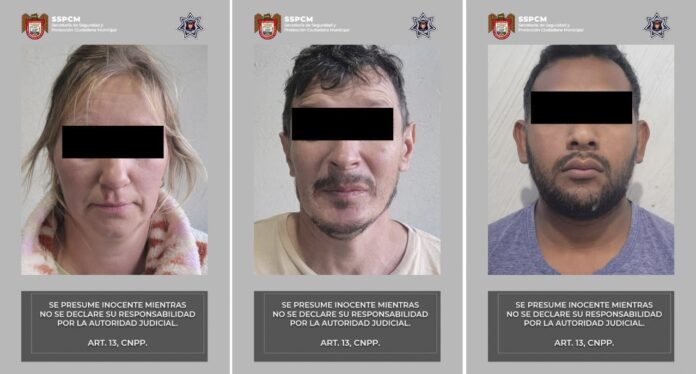 Agents of the Tijuana Municipal Police seized more than half a million dollars in cash from a woman and a man of Russian origin, along with another individual from the state of Sinaloa.
Following up on a citizen complaint regarding probable armed persons, municipal police officers moved to José María Larroque avenue and Friendship street in the Libertad neighborhood, where they detained the crew of a white Toyota Sienna described in the report.
Andrei «N», 48 years old and Olga «N», 20 years old, both born in Russia, as well as Francisco Javier «N», 28 years old, of Mexican origin, got out of the vehicle, people who at the time of the intervention were They were in possession of a bag containing $587,550 in cash.
For this reason, the three detainees were placed at the disposal of the federal authority together with the cash and vehicle in which they were traveling, to initiate the corresponding investigations.