In this video by Qroo Paul and Linda, I discuss the problem of Mexican police stopping motorists looking for bribes.
How to report corruption or abuse by a police officer?
To prevent bad security elements from continuing to commit offenses against citizens, it is necessary to report them. Here we will tell you where to do it and what is the procedure
Anonymous Complaint 089
Through the State Center for Anonymous Complaint, the information provided by citizens in relation to a crime that has been committed is received and is channeled to the police authorities in the State for investigation.
The corporations to which anonymous complaints are channeled are: Municipal Police, Ministerial Police, and State Preventive Police at the state level, as well as federal corporations such as the Federal Preventive Police, Sedena, and the Navy.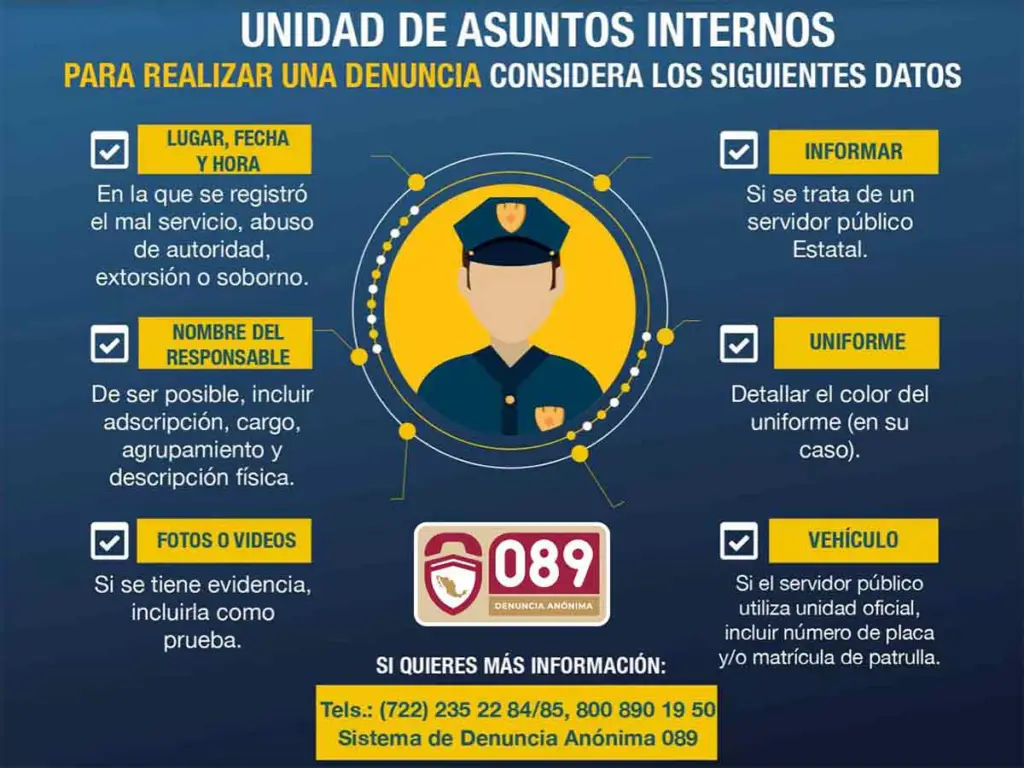 It should be noted that not only low-ranking police officers are arrested, the fight against corruption also includes the arrest of police officers, since ethics is sought to be ahead of police work and no link with crime will be tolerated.
The objective is to combat corruption from the institutions, as well as to reward and recognize the police officers who act in favor of citizens every day.
Are Complaints Really Anonymous?
Yes, our systems at no time record calls, telephone numbers, internet services, or electronic devices through which complaints are made; In addition, the personnel in charge of registering the complaints do not request or record data from the complaining citizen.
What can you report?
Crimes or infractions that are not being committed at that time.
Situations that require intelligence or investigation work.