They invite the population to attend with a cowboy outfit
Next Sunday, June 20, Father's Day is celebrated, a date where we celebrate those men who raised and taught us. 
On this date, Rosarito will celebrate the fathers day with a Cowboy fair.
On Saturday, June 27, the western event will take place, from 9 am to 5 pm at Rancho Aguaje de Mariano Macías. Rosarito, BC The dress code is a cowboy outfit, don't worry if you don't like to wear it, it's simply the theme of the fair.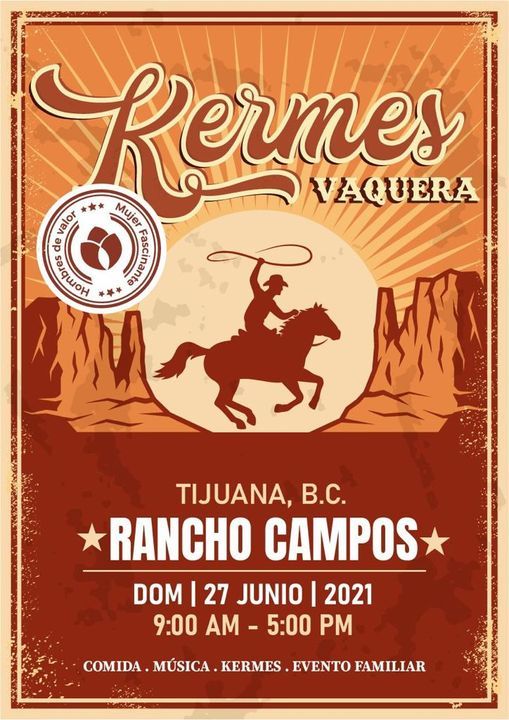 They will have delicious Aguas Frescas, ice cream, desserts, tostilocos, cotton candy, fruit, sodas, Mexican snacks, and pizza. Some of the activities that will take place during the cowboy event are civil registration, jail, piggy banks, lottery, face painting, horseback riding, family photography, live music, and much more.
The charity event will have a schedule from 12 pm to 3 pm, in this you can participate together with your dad in a talent show. To register for the artistic event you must call (664) 155 2585
To attend the kermés you only have to pay a cooperation of 50 pesos for cleaning and parking. 
They have a raffle of tickets of 300 pesos and 500 pesos.
In this link you must register your attendance, to acquire the ticket portfolio and participate in a raffle for a full scholarship for the Fascinating Encounter, enter here.
Source: sandiegored.com