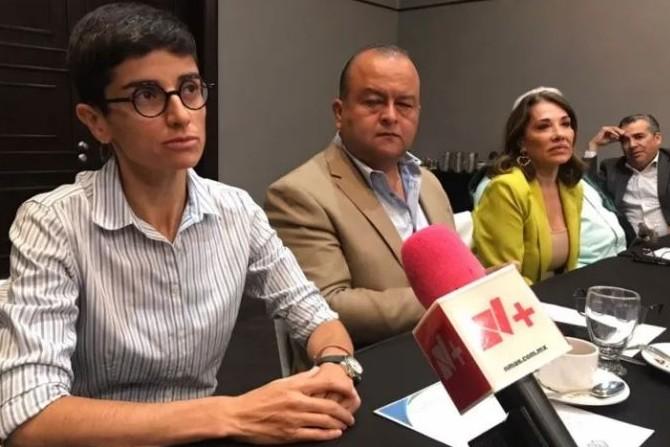 In the Holy Land area in Valle de Guadalupe
The hotel project "Vella by Banyan Tree" in the Tierra Santa area in the Valle de Guadalupe was presented this Monday within the Business Coordinating Council by its General Manager Ximena Dipp.
In a press conference at the end of the meeting with businessmen, Dipp explained that this development includes 30 villas on a 16-hectare plot of land separated by the same landscape.
The project will open its doors on February 15, 2024 and within its facilities, in addition to the villas for tourists, it will have a spa, restaurant and a winery.
Without specifying the investment of the complex, she indicated that a good part of the building has already been completed, now work is being done on the interior details, with 20 rooms ready for visitors.
The Vella by Banyan Tree project will have rooms that have a space of 110 to 300 square meters including the terraces. Giant pots with native plants were placed on top of the roofs so that they could be lost in the hills and combine with the surroundings,
This development has been in process for around two years and among its main characteristics is sustainability.
It has access to a well to guarantee water and a treatment plant, which will allow recycling.
On the site as part of the landscape, native plants will be maintained within the complex except for the vineyards whose leaves will be used to enrich the soil by forming a layer that prevents water from evaporating.
The hotel's winery is called Pictogram and includes a restaurant, tasting room and the production of the wines will be in charge of winemaker Lucas D'Acosta.
Source: Ensenada Net