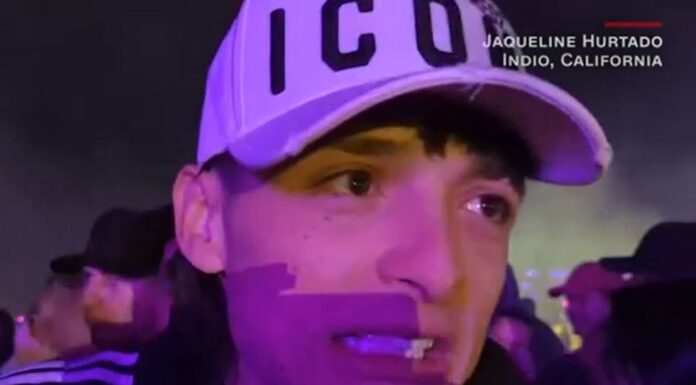 MEXICALI, BAJA CALIFORNIA.- Regional Mexican musical genre is rapidly on the rise, and Peso Pluma is also flying high. From being Billboard's Latin Artist on the Rise in March to reaching the Billboard Hot 100 top 10 this month and making an appearance at Coachella alongside Becky G, the Mexican star is booming.
While at Coachella 2023, Billboard News anchor Tetris Kelly sat down with the 23-year-old artist to talk about his chart domination and regional Mexican music's ascent, among other things. "[Regional Mexican music] is going worldwide, it is going international," said the corridos singer-songwriter. "It's so amazing that our music is [reaching] all these people, and it's the unity that we need to have".
Recently, the emerging hitmaker became the most-streamed artist in Mexico, topping Bad Bunny, who headlined Coachella. "It's been crazy, it's been so fast," he reflected on his rapid journey to the top. "I want to send my shout-out to Bad Bunny, who's a legend and has been an inspiration to me. Last night I got to say hello to him and that was amazing."
This week, the artist announced his latest business endeavor, Doble P Records, his new record label for which he is CEO and head of A&R. He has already signed three indie artists: Jasiel Nunez, Tito Laija, and Raul Vega.
He is the first regional Mexican act to enter the top 10 of the Hot 100, alongside Eslabon Armado, with their song "Ella Baila Sola." Last week he appeared on the chart six times, an unprecedented feat for any artist of the regional genre. "I was so impressed and in shock that I couldn't believe it," he said of his chart achievement.
Click here to read the complete original article CNN Español
Source: CNN Español
---