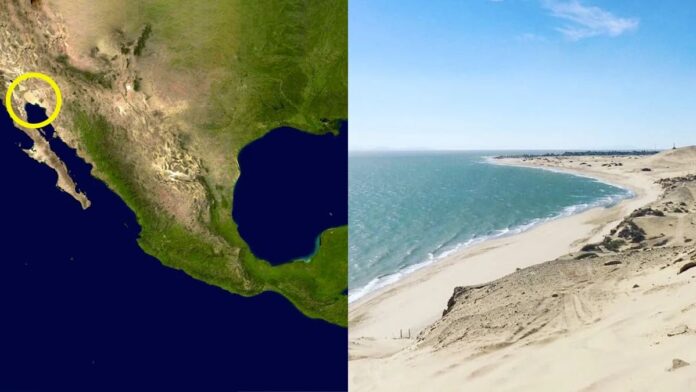 Between the Sea of Cortez and the Sonoran desert, is the El Golfo de Santa Clara, there is a space that looks like an armpit. Find out what's there.
The Gulf of Santa Clara is in the municipality of San Luis Río Colorado, Sonora, very close to Arizona, United States, just 146 kilometers from Puerto Peñasco. Its inhabitants affectionately call it the armpit of Mexico because right there, the Sea of Cortez or Gulf of California begins, forming a wide delta.
The town is small, with about 4,618 inhabitants in 2020, according to INEGI. The climate is warm most of the year, although in summer the temperature can exceed 30 °C and normally no one leaves home.
Likewise, the main economic activity is fishing, in fact, the town was founded with the fishing of totoaba, the largest fish in the gulf. Unfortunately, today it is an almost extinct species.
Tourism is also an important activity for the community since the beaches and dunes attract many travelers.
Booming tourism
The Gulf of Santa Clara is unique because it combines beautiful beaches with golden sands and a few steps away is the desert for adventure tourism. Due to its warm climate, many tourists crowd the beaches throughout the year. Although there are no large luxury hotel consortiums, there are enough lodgings with all the services.
Obviously, the culinary specialties are related to the sea: fresh clams, octopus, and squid; mussels and oysters; the traditional fish tacos, cocktails and aguachiles. Although there is no shortage of birria and pozole.
Likewise, the town is also an adventure destination as many ATV enthusiasts tour the El Machorro dune, with its elevation of 50 meters and an incredible view of the Sea of Cortez.
Nature Preserve in the Gulf of Santa Clara
Because the Sea of Cortez is one of the most biologically rich places in the world, a habitat for wild species, terrestrial, and aquatic flora and fauna, in 1996 the federal government decreed the creation of the Alto Golfo Biosphere Reserve and California and Colorado River Delta to protect the region's ecosystem.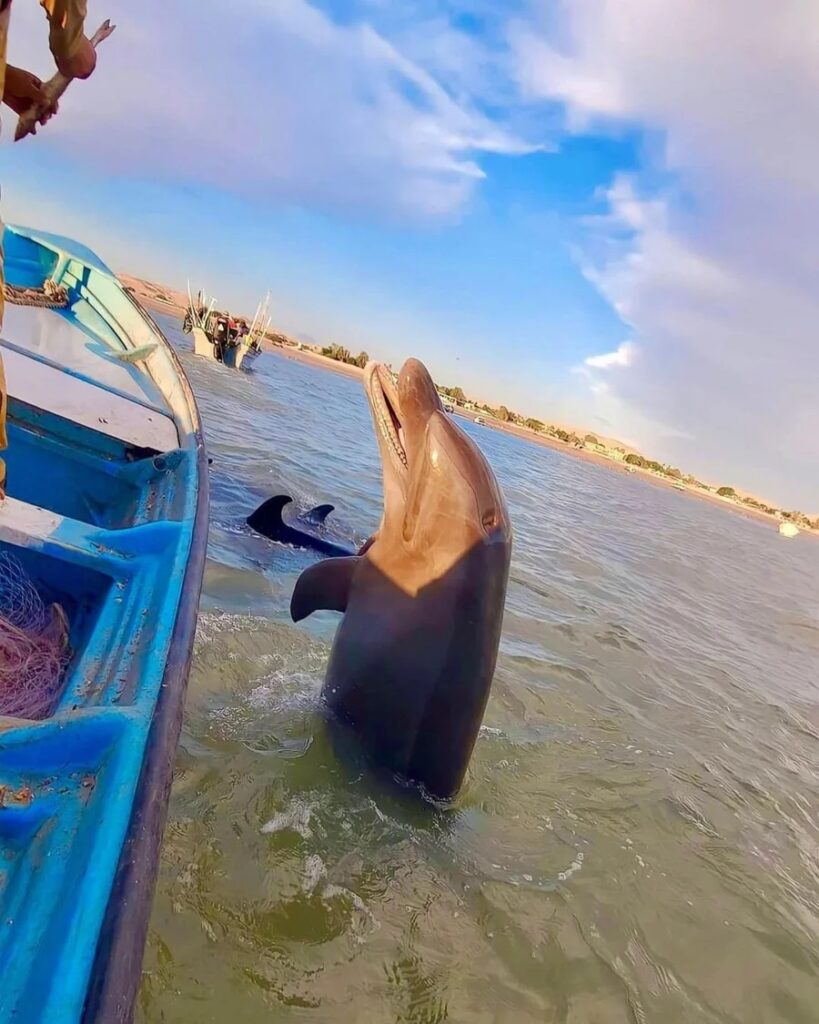 This reserve has an area of 934,756 hectares and is home to more than 1,335 species of plants and animals; among which the blue, gray and humpback whales stand out; the bottlenose dolphin and the sea lion, sharks, rays and turtles. Many endangered.
Finally, due to its ecological importance, the Reserve was designated in 2005 as a Natural Patrimony of Humanity by UNESCO.
Source: Mexico Desconocido