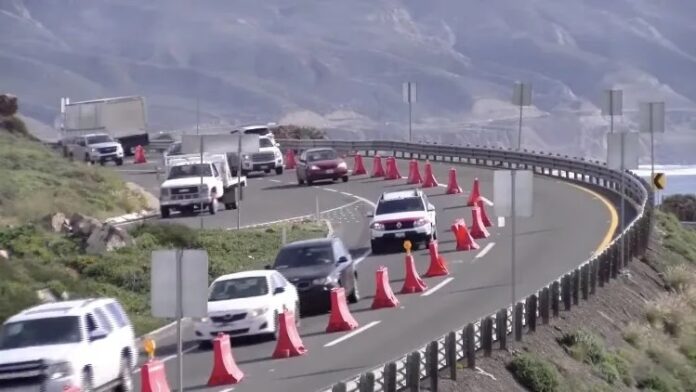 Ensenada, B.C.- During the next Easter holiday period, long lines of motorists are expected on the Tijuana-Ensenada highway, due to the remodeling work on the bridge in the Salsipuedes area, so visitors will have to prepare with the waiting times to get to the San Miguel booth, warned Arturo Espinoza Jaramillo, head of the Secretariat of Infrastructure, Urban Development and Territorial Reorganization (SIDURT).
There is no way to accelerate, you have two lanes and the only way is for them to go calmly, it is better and not cause any problem or an accident and then everything is clogged, the only thing is to continue reinforcing that the signage is well installed and take it easy or else there will be a bigger problem, "he declared.
The official said that he met with authorities of Federal Roads and Bridges (CAPUFE), who informed him that these works will continue for a few more months.
"I had a meeting with the local CAPUFE delegate and the work they are doing to replace the bridge does not look like it will be for a short time, I hope it will not take all year, but in September or October it will be very little because they are not going very hard let's say, they are going slowly, they are doing some girders and it seems that the work is delicate, I would not count on it being released before September," he explained.
In this sense, he urged motorists to be careful in this area, since there is no date for when the work on the toll road will be completed.
Source: El Imparcial