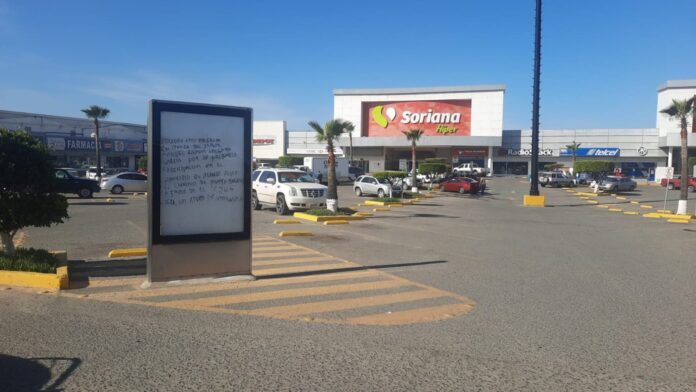 A drug cartel message was written on a commercial billboard in the parking lot of the Soriana supermarket located on Agustín Sanginés and Reforma streets, reported elements of the Municipal Public Security Directorate (DSPM) in Ensenada.
According to the first data obtained this Monday, March 6, by agents who arrived at the place where the discovery was made, the message was written by hand and with a pen right on the public highway and indicates an alleged person responsible for participating in a homicide.
"Please publish Mr. Manuel … for his probable participation in the murder of Alonso alias El Chalino de Punta Banda in favor of the CJNG for a matter of revenge," said the message, which was posted in one of the areas of more traffic in Ensenada and that it is a stop for the public transport service.
The area was closed by municipal personnel and the scene was handed over to the State Attorney General's Office (FGE) who is responsible for initiating an investigation.
Source: Zeta Tijuana