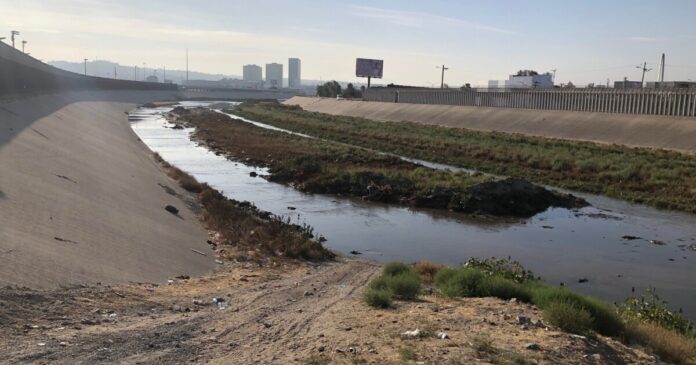 SAN DIEGO — A pipeline that ruptured in Tijuana last week is causing transboundary wastewater to flow into the United States, the International Boundary and Water Commission said.
The incident occurred Feb. 10 when a private developer inadvertently damaged the 60-inch pipeline south of Tijuana, causing the State Public Services Commission of Tijuana (CESPT) to shut down pumping stations in its wastewater conveyance system, Sally Spener with IBWC stated in a news release Wednesday.
The ruptured pipeline led to transboundary flow in the canyons along the U.S.-Mexico border and Tijuana River and discharge of wastewater to the coast in Mexico, according to officials.
"CESPT expects to divert the flow from the damaged 60-inch line into a parallel pipeline by February 22, and is currently inspecting and stabilizing this secondary pipeline with concrete as the ground beneath and around it had eroded," the release read.
Spener confirmed CESPT staff and contractors are currently working 18 hours per day to address the problem and expects the repair to be completed early in the following week.
Wastewater at the South Bay International Wastewater Treatment Plant is also being treated by the IBWC.
Sewage flow is an ongoing issue that has plagued the Tijuana and San Diego coast for years.
Source: FOX San Diego