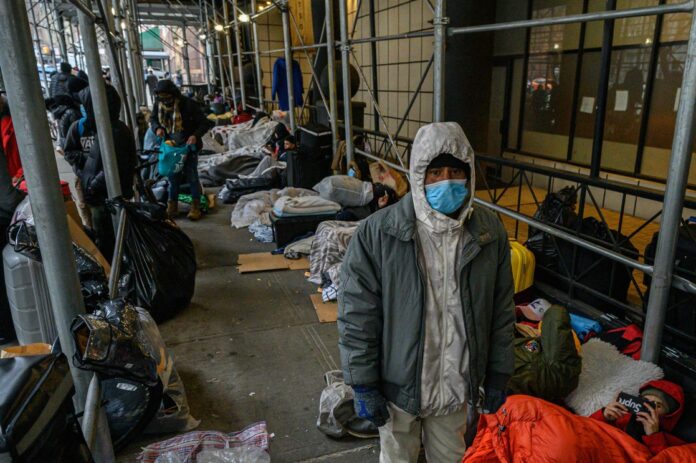 The government headed by Democrat Joe Biden would be negotiating an agreement with Mexico that could allow for the first time the authorities of that country to carry out "large-scale" deportations of people who are not Mexican, across the border, the newspaper published yesterday. The Washington Post. The foregoing, according to what was stated by four US officials who requested anonymity.
In the publication, the US newspaper noted that the deportations would be carried out through the process known as "expedited removal," according to Federal Register Notices and officials with knowledge of the plans.
He also explained that the notices issued by the United States Department of Homeland Security last month make "multiple" references to Mexico accepting deportations when the Title 42 border restrictions expire, related to the pandemic.
In addition, he indicated that an administration official indicated yesterday that deportations to Mexico would be limited to Cubans, Haitians, Nicaraguans and Venezuelans, as indicated in the notices, mainly when the US authorities cannot send the deportees to their countries of origin. .
He stressed that although the immigration authorities of the United States "have sometimes tried to send deportees to other countries when their countries of origin refuse to accept them," it does not compare with the scale that the Biden administration is considering.
The newspaper report warns that although the Mexican authorities have long resisted accepting migrants from other countries deported by the United States, "the government of President Andrés Manuel López Obrador has shown a broad willingness to help Washington with border control measures.
Source. jornada.com.mx