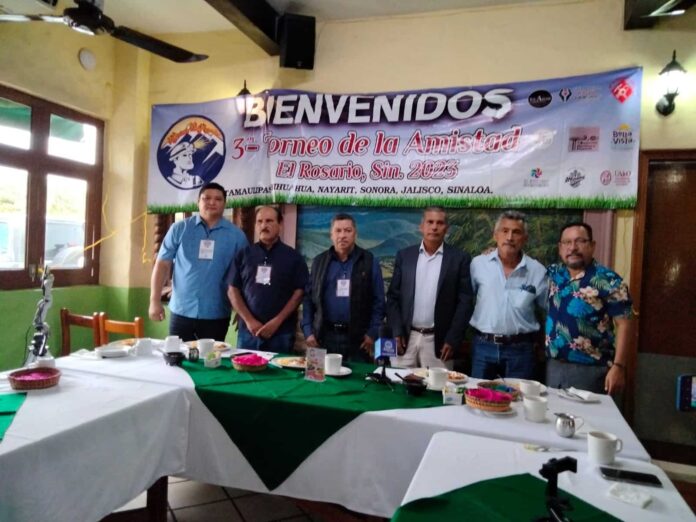 More than 700 soccer players from different states of the Mexican Republic are expected
Mazatlán, Sin.– The third edition of the Soccer Friendship Tournament has created many expectations with the presence of former professional players, there will be four categories for this soccer fair.
Gregorio Ayón, president of the organizing committee, reported that former First Division soccer players Marcelino Bernal, Miguel Zepeda and Nicolás Ramírez will be present.
More than 750 players are expected from March 10 to 12 and from March 17 to 19, respectively, in the municipality of El Rosario, Sinaloa.
The participating categories are from 45 to 65 years old, where the Sub-45, 50 and 60 divisions will participate in the first date, while the oldest ones will participate in the second.
The groups that have been registered are from Guerrero, Jalisco, Tamaulipas, Chihuahua, Nayarit, Sonora, and Sinaloa. A total of 18 teams have already raised their hands for this tournament.
"There is plenty of time for the teams that wish to participate and those who have shown interest in returning again to register," said Gregorio Ayón, who was accompanied by Mario Alberto Tirado, director of Tourism of Rosario, and Rafael Alberto Zataráin, Enlace Deportivo.
For more information about the tournament and registration, those interested can contact Gregorio Efraín Ayón Ramírez at 6941012026.
Source: Linea Directa