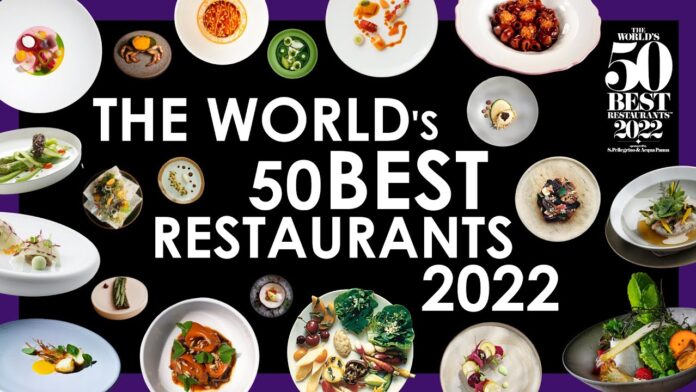 The World's 50 best published its list of the best 100 restaurants.
The World 50 best is a web portal that contains a list prepared by the company William Reed Businesses, from the United Kingdom, who are in charge of publicizing the best restaurants in the world. The above is based on a survey of international chefs.
Being part of this list is a true achievement and a symbol of transcendental cuisine and the best thing is that there are four restaurants in Baja California that stood out in the list of "The Best 100 Restaurants in Latin America".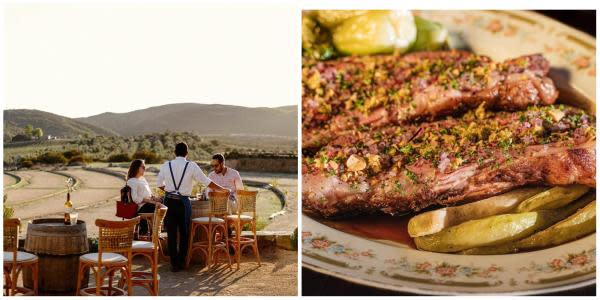 Discover these four places:
Fauna en Valle de Guadalupe
This is in place number 16 and is a restaurant located in Valle de Guadalupe, according to chef David Castro Hussong, its concept consists of something more experimental, since its philosophy is to have fun while cooking: playing with the ingredients to that the person taste a unique and incomparable dish as well as delicious.
---
Villa Torel in Ensenada
This place in Ensenada was ranked number 18 on this prestigious list of restaurants and it is not surprising, since the Ensenada restaurant has the best opinions, in addition to being a very beautiful place with a very particular view. According to their Facebook account, they have everything from meat to delicious salads.
" Villa Torél is the community of Valle de Guadalupe. Family, friends, suppliers, colleagues; engines for us to continue doing what we are passionate about. Thanks to everyone involved in the organization @theworlds50best who kept an eye on this journey. Thanks to all the chefs and restaurants that have inspired and motivated us to follow the path of gastronomy " they said when they found out that they had entered this list.
---
Manzanilla in Ensenada
In position 54 is Mazanilla, also located in Ensenada and is a restaurant that stands out for its seafood:
" Before the gastronomic boom of Baja California's haute cuisine and the fame of its wines and seafood, the emblematic dish of the entity was the fish tacos, famous since the 1950s. But the fishing industry of the port of Ensenada it is the one that marked the culinary legacy of this region "they say from their official website.
If you want to know their delicious and varied menu you can click here.
---
Animalón en Valle de Guadalupe
Finally, in place number 100 is Animalón located in Valle de Guadalupe. This restaurant belongs to Javier Plascencia, so you can already imagine the quality of the products that you will find here. In addition to good cuisine, Animalón is characterized by having an excellent selection of wines. In fact, from his official Facebook account, he has stated that wine is "as important as the good ingredient in cooking".
2021 Baja winners
Deckman in Mogor – Valle de Guadalupe
Place: 98
This restaurant is located on the Ensenada-Tecate highway, Km 85.5 San Antonio de Las Minas, 22766 Valle de Guadalupe, BC It recently celebrated its 10 years of service celebrating in style with a 5-course dinner. It has won several appointments in different magazines such as the Gourmet Award By Travel and Leisure as Best Regional Cuisine of Mexico 2019.
Laja – Ensenada
Place: 79
Laja has become one of the favorite places to have breakfast and eat, it is located at km 83, Tecate, Vivienda Popular, 22850 Ensenada, BC The decoration is rustic and relaxed, while its menu changes weekly, depending on the season. orchard and vineyards. It should be noted that in order to try their delicious dishes you must make a reservation: here is the page so you can get to know this incredible place.
Manzanilla – Ensenada
Place: 62
Manzanilla Restaurant is a space located Teniente Azueta 139, Zona Centro, 22800 Ensenada, BC Its specialty is seafood. The Chef is Benito Molina who affirms that: "Baja California is a blank canvas, the ingredients exist, the quality exists, but not the gastronomic tradition. It is not an ancient art like that of Oaxaca. This allows me to be in the constant search for my own identity."
Corazón de Tierra – Valle de Guadalupe
Place: 40
Located at Rancho San Marcos Toros Pintos S/N Km 88 +299 Francisco Zarco, 22750 El Porvenir. It is a space that reviews have classified as unmatched. Unfortunately, we have to share that if you visited this place, that was the last time, since they have announced from their social networks that they have closed permanently. One of the dishes that stood out the most when the restaurant was active were the delicious roast rib enfrijoladas.