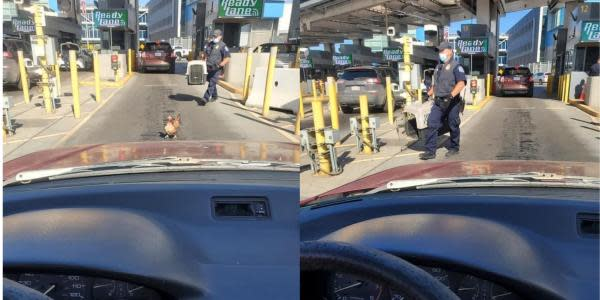 In the images, the chicken is observed being followed by a CBP agent
The line to cross into the United States from Tijuana has been the site of various moments, from some tragic and violent to others moving or even funny, and a somewhat unusual but not impossible event has gone viral on social networks where a chicken tries to "cross the other side".
The funny moment has been viralized on social networks where it is commented that this chicken of Mexican nationality tried to cross "illegally" into the United States, in the description that accompanies the photographs it was ensured that it was "captured and deported back to Mexico ".
It should be noted that these photographs are not recent, since their publication date was in October of last year, in which the hen is observed being chased by a Customs and Border Protection (CBP) agent with a cage.
It should be noted that this event has not been the only one of its kind, since on other occasions other animals such as dogs have gone viral for trying to "cross" or achieve their mission of following people until they reach "the other side" and even others where interactions between agents and street vendors are appreciated that move the hearts of people.