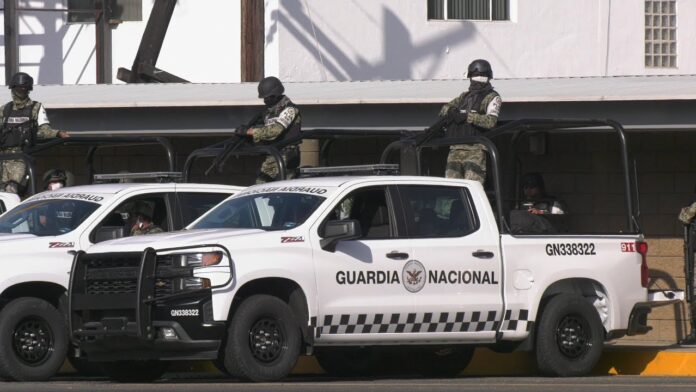 Thousands of federal troops have been deployed to several Mexican border cities, including Tijuana, amid a flare-up in gang violence.
The northern state of Baja California was hit by a wave of arson that saw nearly 30 vehicles burned and highways blocked on Friday night.
It followed a week of violence and shootings in other Mexican states.
The central government has blamed the chaos on the powerful Jalisco New Generation drug cartel.
Officials have suggested that several cartels are involved in a power struggle and at least 17 people have been arrested in the most recent unrest, local media reported.
On Saturday, few people ventured out on the streets in Tijuana, with shops remaining closed and university classes canceled. Many bus services also stopped running.
The US consulate said in a statement that it "is aware of reports of multiple vehicle fires, roadblocks and heavy police activity" in several cities in the region and urged its employees to shelter in place.
Tijuana sits on the US border and the area around the city is a lucrative drug trafficking route. While it has long been controlled by the Arellano Felix cartel, it is believed to have become a battleground between several other gangs.
Source: OEM