TIJUANA, BAJA CALIFORNIA, SEPTEMBER 27, 2021.-The couple with their two-year-old son who were found dead in a house in the San Antonio del Mar subdivision, died of a gas leak that is yet to be determined, which could generate responsibilities to the landlord of the property, reported the central state prosecutor, Hiram Sánchez Zamora.
A family vacation to Mexico took a horrible turn when a couple and their young child went to bed and never woke up.
"We already know that the cause of death for the woman and the two-year-old baby is anoxemia due to aspiration and secondary acute pulmonary edema due to chemical poisoning that we are yet to determine," he explained, adding that in the father's case, his death was due to acute pulmonary edema, also caused by inhalation of a chemical.
He added that they are currently working with blood samples to determine the type of gas that caused the death of the three victims, since the blood tests of the rest of the relatives do not show "anything similar" to those who lost their lives, and neither They report having perceived an odor that would alert them.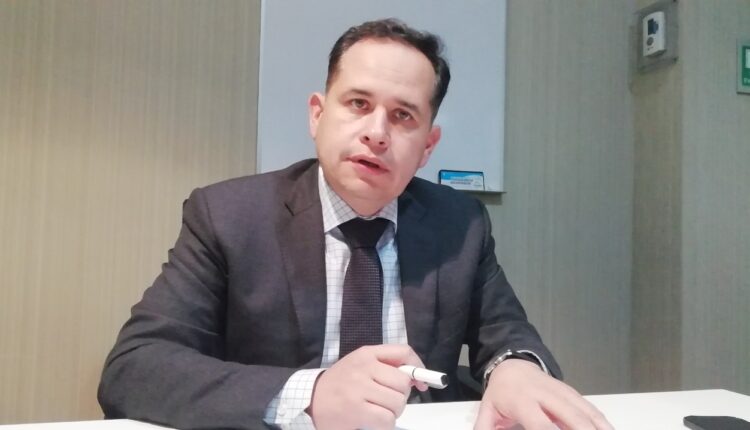 He explained that the victims are Americans, from Delano, California and who arrived with eight other relatives on Thursday at the house they rented to spend a few days vacationing so they went to Rosarito and on Friday they made a barbecue where they consumed alcoholic beverages. until each of the three families that made up the group retired to their rooms.
He added that at 3:00 in the afternoon on Saturday when they saw that the deceased today did not leave the room, they realized their condition so it is known today that they suffered gas poisoning that is still to be determined.
Trini Jacobo says they were there visiting other family members, all of which were staying in the same Airbnb.
The couple and their child were found dead in the same room, according to Jose's aunt but other family members staying there were not hurt.
Now the family here in Kern County is scrambling to get their loved ones back from Mexico.
"They're still in Mexico and they're going to be performing an autopsy and definitely getting to the root of what caused their deaths. So we're not sure about any specifics at this time", said Jacobo. "We're not worried about anything else right now, we want our loved ones back in the states. We want to know what happened to them, of course, but that's not our priority right we're focused on getting want Jose, Maria, and Jayden home."
There is a Go Fund Me up where people can donate towards the cost of transportation.
The couple leaves behind three other children as well.
Eyewitness News has reached out to Airbnb and they provided us with this statement via email:
This is a horrific tragedy, and the thoughts of our team are with the Nunez children and the entire extended family as they grieve the losses of Jose, Maria and Jayden. Safety is at the heart of everything we do at Airbnb, and we are conducting a comprehensive investigation into what happened.
Airbnb also says the listing on Airbnb has been deactivated as they investigate.
Source: esquina32.info, bakersfieldnow.com