Several companies have announced through social networks the decision not to reopen
La Paz, Baja California Sur.- At the end of October 2019, it was when Governor Carlos Mendoza Davis handed over to the public the new boardwalk in the city of La Paz, which ran from Calle Márquez de León to the Parque BMX, in addition to the fact that these works included the Molinito, the Cuauhtémoc Park, the Callejón Cabezud, the Fiscal Pier and the emblematic Kiosco del Malecón with an investment of approximately 250 million pesos.
No one would have imagined at that time that a pandemic would arise that would plague the world level and that this would unleash a series of events and crises that are experienced today, and despite the effort that the state and municipal government have made to avoid more infections de Covid-19, it would be concluded that it was best to have the boardwalk open until 3 in the afternoon.
The tourist attraction that represents the boardwalk of La Paz at an international level and with it iconic restaurants and bars in the golden zone, has gradually begun to collapse due to the closure of many of them, due to the low or no influx of customers, so the owners of some restaurants have chosen to close and say goodbye to their customers on their respective social networks.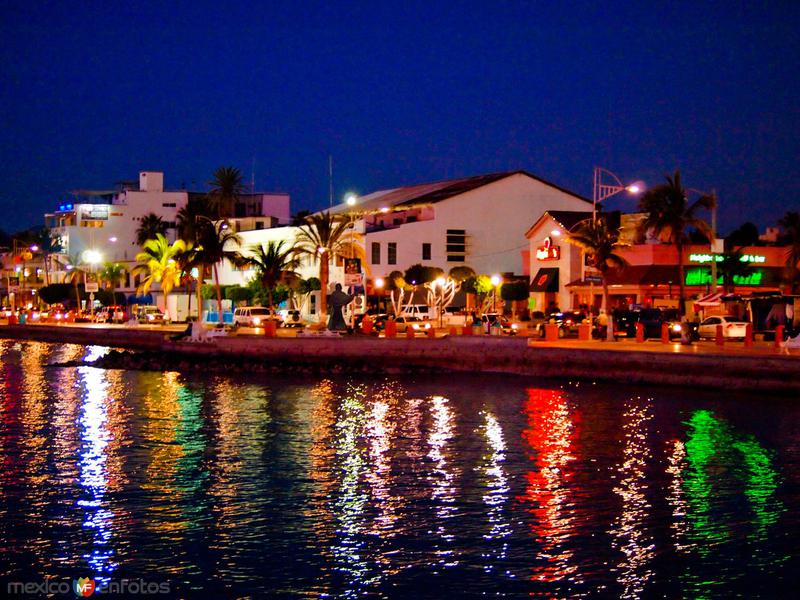 The first case of this was the restaurant-Bar The Harker that closed its doors after 9 years of hard work on May 12, followed by La Morante Art-Bar where local, national and international artists were performing and after 5 years of Being one of the most successful places in the town, it decided to close last Thursday, May 21, also the TAILHUNTER restaurant said goodbye and Jiro Sushi Malecón changed its work dynamic to the Nautical plaza of the capital city.
This strong impact that the Golden Zone and the restaurant sector that are the attraction of the area has suffered in recent days, has also led to the loss of many jobs since normally in each restaurant they worked from 6 to 12 employees same as today day they are unemployed.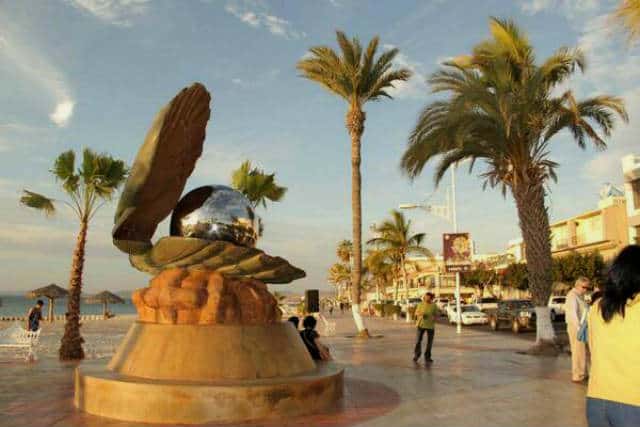 The vast majority of the Restaurants that are located on the Malecon are offering only the takeaway service and with this modality they have not seen the need to close their businesses, but it must be borne in mind that they do not offer the same type of dishes And the places that today have closed many were restaurant-Bar, such is the case of La Morante Art-Bar, who owned Alejandra Morante, shares a bit of her history as a businesswoman and in the personal way of how she decides to close her store after 5 years of keeping it active.
LA MORANTE ART-BAR
Alejandra Morante has always been a brave, responsible and challenging woman, that's how on February 12, 2015 she decided to open the famous Restaurant-Bar that would bear the name of La Morante, and the story behind the name was born this way: before At the bar she already had many people known because she painted and taught her friends to row on the beaches of La Paz, in addition to helping them practice yoga on the surfboard, in this way she was very popular and her friends did not call her Alejandra, but Morante.
When the time comes for her Bar project, it would initially be called "A mi Manera" because instead, she would do everything that she had never been allowed to do in the decorations and paintings she made, this was the first time it was going to be something to his liking, in his "way", but he decided to put "La Morante" at the end because a friend suggested, since he was known in this way, in the end, it was already a brand, at first it was not customary to be in everyone's mouth, but at the end of two months she herself said I'm here in La Morante, Alejandra added with a laugh.
Morante was hopeful at the opening on June 15, but everything has been falling behind and has been exhausting as a businesswoman, as expenses have continued unabated and support has been null among many other things.
This type of situation was making the life of the woman who was in charge of a large business sick, she had to cut definitively with everything that was taking her to a point that her health was affected, because first it is due to her life, then her children, her family, friends and clients, since she has always been a strong person and did not want to have a place that also affected others, a situation that triggered the closure of the emblematic place.
La Morante is reinventing herself and finding herself, since she was born for art and will not definitely move away, she is positive and knows that a thousand opportunities will come, from helping people to promote themselves, even if they do not already have an open business, You will find active and fight for culture, likewise you want to give workshops and little by little you will make them known on your social networks.
The restaurants that were in the Golden Zone, have been closing their doors due to the crisis generated by the Covid-19
Alejandra is living in these moments of painting and the sale of her coasters, positively she says: It is time for another to take the baton and create something different and original.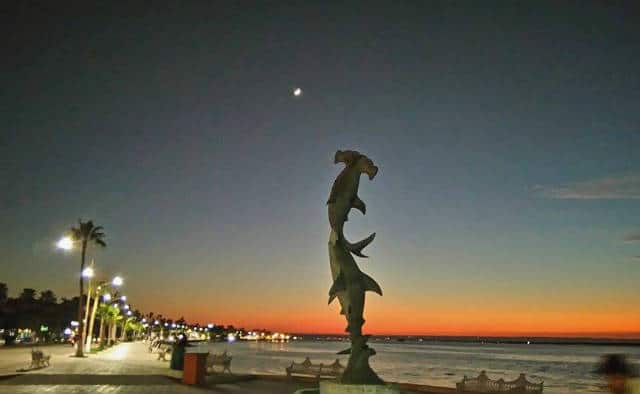 Source: elsudcaliforniano.com.mx
The Mazatlan Post