There are those who assure that a previous night there was a strange sky and that there are no traces in the sand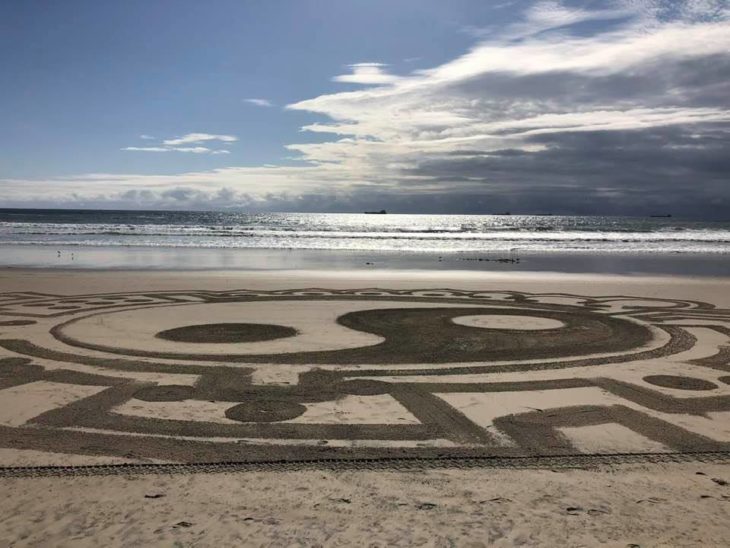 Alleged strange drawings have appeared on the beaches of Rosarito, Baja California and it is that to the people of the place it is out of the ordinary, because there was "no soul" hanging around, after the authorities denied access after the declaration of a health emergency in Mexico due to COVID-19.
Through social networks, a user named Lila Deneken shared a video on her Instagram account, in which she shows that these beaches dawned out of nowhere with figures in the sand, just the day after the sky also looked strange.
"I share these photos that I took this morning, April 5, 2020, Playas de Rosarito, Baja Calif," wrote the user.
"The closed beaches, no one has access to them, they will fine anyone who violates the federal law for this quarantine, I share this that appeared this morning on the beach, I do not know what these beautiful drawings with so many symbols mean, my dear friend Marilu Figueroa told me says they are messages from the Stars (no footprints are seen), "exclaimed the singer.
Internet users who noticed the photographs even claim that they could be "extraterrestrial", since when not seeing traces of people in the sand, as Lila shared, they attribute it to it.
However, other users on social networks affirm that he is an artist dedicated to generating this type of art.
However, the mystery has been revealed by local media who captured Ramón Morales known as "Arenitas" when he was making one of his designs.
Source: mvsnoticias.com, meganews.mx, alfredoalvarez.mx
The Mazatlan Post