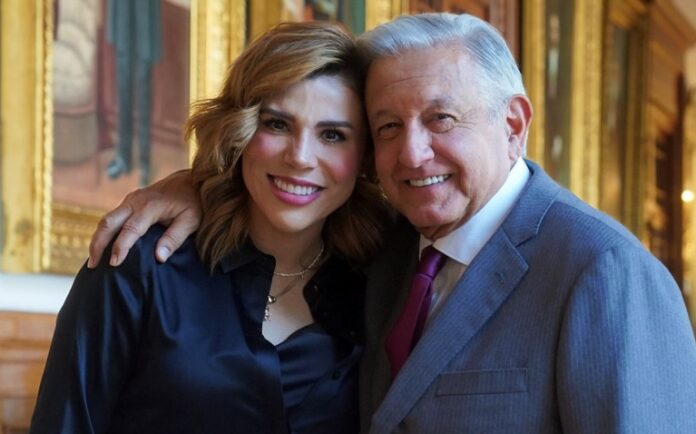 President Andrés Manuel López Obrador received the governor of Baja California, Marina del Pilar Ávila Olmeda, this Thursday at the National Palace,  as confirmed on the social network X, formerly called Twitter.
With a photograph in which both appear smiling and leaning shoulder to shoulder, the president showed his support for the governor and announced that he will carry out a working tour of the state and will also attend his government report on November 12.
Recibí en Palacio Nacional a Marina del Pilar, gobernadora de Baja California. Vamos a seguir trabajando juntos en beneficio del pueblo y, para dejar de manifiesto que no está sola, haré una gira de tres días con el gabinete por los siete municipios del estado. Además, el domingo… pic.twitter.com/0HJqySwujI

— Andrés Manuel (@lopezobrador_) September 28, 2023
The meeting between the president and Marina del Pilar Ávila occurred days after the former governor of that state, Jaime Bonilla, accused her of leading a drug trafficking cartel that disputes the position of other criminal organizations.
Currently, Jaime Bonilla is a senator of the Republic for the Labor Party, and from that forum, he also criticized that the governor spends her time traveling to Japan while many of the citizens suffer the loss of their assets.
In this regard, Governor Marina del Pilar assured President López Obrador that Baja California "awaits him with open arms" and assured him that the state "is his home (Mi casa es su casa)."
Source: Excelsior