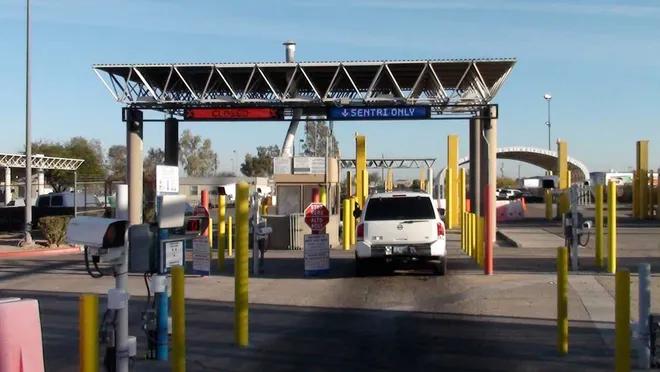 The border crossing that connects Arizona motorists with Puerto Peñasco, a small beach city in Sonora, Mexico, that's also known as Rocky Point, is getting upgraded.
Construction is in progress to modernize the Lukeville-Sonoyta Port of Entry, about 150 miles southwest of Phoenix, according to an announcement from the Arizona Office of Tourism.
Work began in July and is being led by Sonora's Secretariat of Infrastructure and Urban Development. The improvements are expected to reduce wait times for drivers on both sides of the border.
Lukeville is a popular crossing among Arizonans traveling to and from Puerto Peñasco and the Sea of Cortez. More than 978,000 people used it to travel between Arizona and Mexico in 2022, AOT said.
What changes are coming to the Lukeville-Sonoyta border crossing?
The biggest upgrade is the addition of a new northbound lane that will expedite entry into the U.S.
Tourism and economic officials in Arizona and Mexico have long sought an additional northbound lane for economic development, connectivity and tourism benefits on both sides of the border, according to AOT and SIDUR.
Officials in Arizona and Sonora expect the work to be completed by December.
Planners also hope to establish a pilot program to speed access for travelers enrolled in U.S. Customs and Border Protection's SENTRI Trusted Traveler program.
If Lukeville gets a SENTRI lane, it would join Douglas, Nogales (Grand Avenue) and San Luis (Main Street) as the fourth border crossing in Arizona to have one.
What does the Lukeville border crossing construction mean for motorists?
AOT does not expect construction at the Lukeville border crossing to cause major delays to people traveling to and from Mexico.
People can view live wait times using U.S. Customs and Border Protection's border wait times website or the Arizona Department of Transportation's live traffic portal at az511.gov.
Source: AZ Central