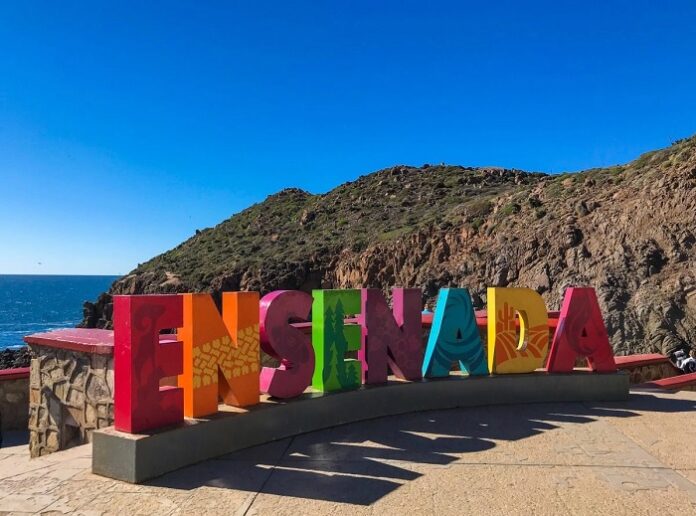 Ensenada is a city in the Mexican state of Baja California, located on the Pacific coast about 110 km (75 miles) from the US border. It is the third-largest city in the state and the seat of the municipality of Ensenada, which covers most of the northern part of the Baja California Peninsula. Ensenada was founded by Juan Rodríguez Cabrillo in 1542 as Bahía San Mateo and later became the capital of Baja California from 1882 to 1915.
Ensenada is a popular tourist destination for millions of visitors every year, thanks to its natural beauty, cultural diversity, gastronomic excellence, and wine production. Ensenada is known as the capital of Mexican wine, as it hosts more than 90% of the country's vineyards and wineries. The Valle de Guadalupe, located about 30 km (19 miles) from the city, is home to some of the most renowned wine labels in Mexico and offers wine tours, tastings, and festivals throughout the year.
Ensenada is also a paradise for adventure seekers and nature lovers, as it offers a variety of activities and attractions for all tastes and ages. Some of the most popular things to do in Ensenada are:
Visiting La Bufadora, one of the largest marine geysers in the world, located about 35 km (22 miles) south of the city. La Bufadora shoots water up to 30 meters (100 feet) high and creates a loud roar that can be heard from afar.
Exploring the Pai Pai Ecotourism Park, a natural reserve that protects the flora and fauna of the region and offers zip lines, hiking trails, camping sites, and a museum of indigenous culture.
Enjoying the beach and the waves at San Miguel, one of the best surfing spots in Mexico and the birthplace of Mexican surfing. San Miguel hosts national and international surfing competitions and attracts surfers from all over the world. ³
Experiencing the thrill of off-road racing at Desert Trails, a park that features more than 100 km (62 miles) of trails for ATVs, UTVs, motorcycles, and trucks. Desert Trails also organizes guided tours and events such as the Baja 1000, one of the most famous off-road races in the world.
Relaxing at one of the many spas and wellness centers in Ensenada, where you can enjoy massages, facials, aromatherapy, and other treatments that will make you feel rejuvenated and refreshed. Some of the best spas in Ensenada are Spa Ventana al Mar, Spa Santo Tomas, and Spa Cielo.
Ensenada is a city that has something for everyone, whether you are looking for culture, nature, adventure, or relaxation. It is a place where you can enjoy the best of Baja California's cuisine, wine, scenery, and hospitality. Ensenada is a coastal gem that you don't want to miss.
Source: SECTURE
---