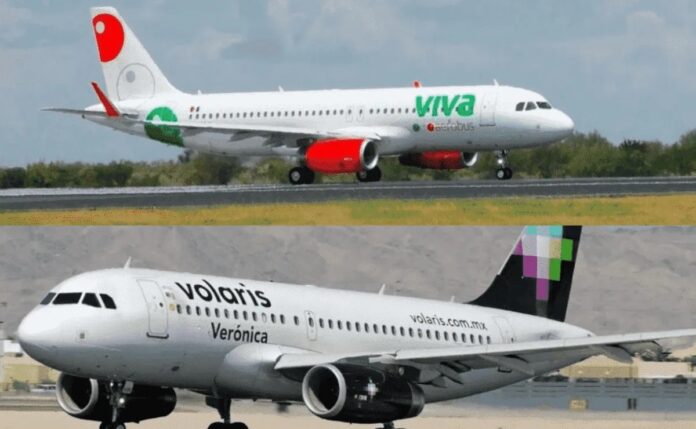 Viva Aerobus surprised on social networks for its ingenuity and sense of humor when laughing at Volaris with a fun meme announcing two new routes to Tijuana.
Healthy competition between airlines has always been a feature of the market, and Viva Aerobus has found a fun way to stand out and capture the attention of passengers.
The airline launched a meme on its social networks in which it refers to the announcement that Volaris made of the launch of 40 new routes and said that none were from Tijuana.
Therefore, with a sense of humor and to offer flights to the border city, Viva Aerobus explained that it will offer two new routes that depart from this point in Baja California.
"Tijuana, because Viva does love you, launches two new routes for you" ends the meme.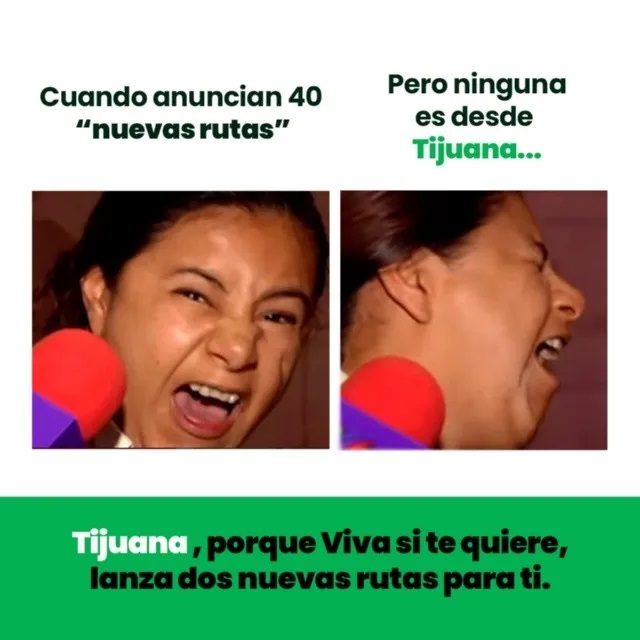 So far, the low-cost airline has not disclosed the new routes that will depart from Tijuana, but announced that it will announce them soon.
It should be noted that at the end of March, Viva Aerobus announced the incorporation of several national and international routes, which will offer cheap flights starting in July.
Three are based in Los Cabos and will go to Cancún, Querétaro and Toluca; there will also be a route that will fly from Mazatlán to La Paz.
In international travel, the airline announced the direct route from Cancun to Quito, Ecuador, and has already launched the flight from Monterrey to Bogotá, Colombia.
Source: Debate