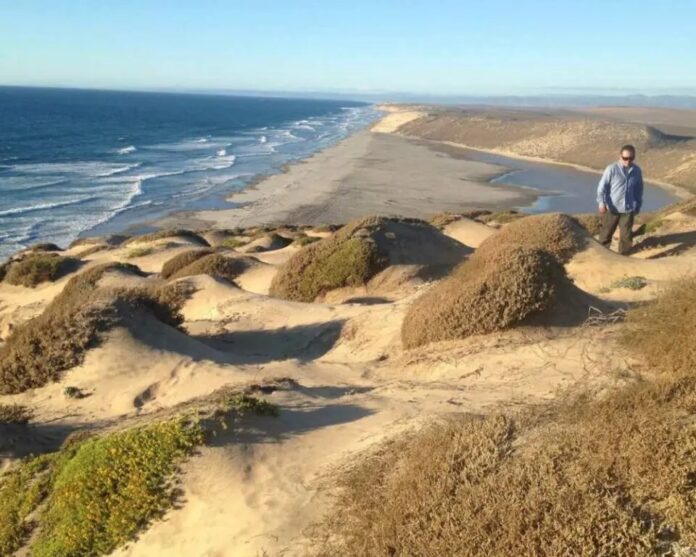 Also known as Baja California Norte, Baja California Mexico is on the border of the United States (San Diego, CA) and Mexico (Tijuana). The capital city of Baja California state is Mexicali.
Its economy depends on livelihoods like mining, agriculture, plant manufacturing, and of course, tourism.
Fun fact: In 1539, the Spaniards arrived Baja California Mexico and they believed it is a magical island inhabited by beautiful female warriors. They also made the fictional warrior queen of Baja California named Calafia.
In this guide, we divided the different places to visit in Baja California Mexico according to categories such as adventure, culture, and local Baja California attractions.
Where is Baja California Mexico?
Baja California is a Mexican state. Its territories start in Tijuana (border of the US and Mexico in San Diego, California) and ends in Cataviña.
East of Baja California are the states of Arizona (USA) and Sonora Mexico. It lies on the Gulf of Mexico (Gulf of California) with Baja California Sur in the south and the Pacific Ocean on the west.
What is Baja California known for?
Baja California Mexico is known for its arid deserts, its wineries, and the Pacific Ocean. Imagine all these three in one layout – that's Baja California Mexico!
Apart from being the most popular tourist destination to residents of California, USA, Baja California Mexico is also an expat's favorite. Many Americans live at the border of Tijuana and San Diego.
Compared to California, USA, the cost of living in Baja California Mexico is still cheaper so you will see the living at the border and working in the US as a popular lifestyle pattern.
Do you need a car in Baja California Mexico?
YES, YOU DO! The only airport in Baja California Mexico is Tijuana International Airport. You can rent a car here or bring your car from the USA. Just make sure you have all the easy passes so you won't spend a lot of time falling in line at the border.
Public transportation within Baja California. isa little challenging as everything is off-road and there aren't busses that go to the remote beaches and desserts.
For budget travelers and backpackers, the best bus company in Baja California is Aguila. They have routes from Los Cabos to Tijuana and stops in major places in both Baja Calfornia and Baja California Sur.
💨 Rent a car at Tijuana Airport
Get a rental car at TJ Airport for as low as $35 USD per day.
When should I go to Baja California Mexico?
To be honest, Baja California Mexico is an all-year-round destination. You can go anytime you want but take note that the summer months of August, September, and October may be too hot for you.
Summers in Baja California are dry (compared to mainland Mexico that is humid). During the last weeks of September and some days in October, you will experience rainshower and sometimes major typhoons.
You can safely say that Baja California and San Diego, California has the same weather just to have a reference on what to pack for your travels.
Which side of Baja is best?
The two Bajas are unique in their own ways so when deciding which is best, it all depends on what you want to do and what type of traveler you are.
Baja California Sur is best for resort vacationers while Baja California Mexico is for outdoor enthusiasts. Both Bajas have beaches and deserts – the north is just more rugged than the south. However, the south has more beaches!)
Check out the list of the best places to visit in Baja California Mexico and see which is you'd like the south best. We're super thrilled to share you this list!
🗺️ Places to visit in Baja California Map
All these places to visit in Baja California are curated in one map. Click the image below to open the map in full view. Feel free to save it to your device and share it with your friends – it's public on the web!
🏆 Best places to visit in Baja California Mexico
#1: Cataviña
Located in the municipality of San Quintin, Cataviña is a small town that is popular for outdoor adventures. It is about an 8-hour drive from San Diego, California, and is close to the border of the states of Baja California and Baja California Sur.
Expect outdoor activities when you visit Cataviña and visit places like the Valle de los Cirios, Santa Maria Oasis, ancient cave paintings, and many other natural wonders of Baja California.
#2: Mexicali
A 2-hour drive from San Diego, California, Mexicali is a small town on the western part of the Baja Peninsula and is the capital of Baja California Mexico. Its name comes from the combination of Mexico and California, a sign of international friendship between the USA and Mexico.
In Mexicali, expect to do city activities. This city is also known for its artisanal beers and there are some small towns that also produce wines.
#3: Ensenada
A popular weekend destination to San Diegans, Ensenada is just a 2-hour drive from the California border and is popular for its wine route. The Ensenada wine country is composed of small valleys like Guadalupe, La Grulla, San Jacinto, San Vicente, and Santo Tomas.
Apart from wine tasting, there are also outdoor and city activities in Ensenada. A weekend is more than enough in Ensenada but many people spend at least 5 days here.
#4: Tecate
Closer to the Mexico and US borders is the municipality of Tecate. It's not a popular Baja California destination but in Tecate, we discovered that there are also breweries, wineries, and many outdoor activities.
The most beautiful road in Baja California, called La Rumorosa is in Tecate. La Rumorosa is a scenic drive for a Baja California road trip – you can stop at certain viewpoints to see beautiful landscapes.
#5: Tijuana
Tijuana is the most visited destination in Baja California. Young people from California, USA go on weekends here for a cheaper party/clubbing experience.
While TJ is close to the border, it is still one of the most Mexican cities with preserved culture. You can easily spend a day here doing a taco and tequila tour or do Mexican cooking classes in a local's home.
#6: San Quintin
Bahia de San Quintín is a beautiful bay in San Quintín, Baja California, down the Pacific Coast of Mexico. The city's economy relies on aquaculture; the people here cultivate oysters, mussels, and abalones.
San Quintin is an emerging tourist destination, and you should check it out to enjoy some beach or dunes activities. The bay is also ideal for taking photographs, especially during the sunset.
#7: Bahia de Los Angeles
Bahia de Los Angeles is a coastal bay in Baja California Sur. It is a protected area and here, the locals teach travelers and tourists how to conserve the Bahia de Los Angeles through museums, activities, and sustainable tours.
As one of the most visited bays in Northern Mexico, there are many things to do in Bahia Los Angeles such as diving and whale watching. Within the area, there are also museums, fishing ports, and marine national parks to visit.
#8: Puertecitos
Puertecitos is a town in the south of San Felipe, Baja California. It's a favorite tourist spot for vacationers and expatriates from the United States. The Puertecitos bay overlooks the Gulf of California.
You can spend the night at one of the camping sites in the town, like Bahia Cristina's, located 6.4 kilometers (4.0 mi) south, and Bahia Encantada.
Enjoying a dip in a natural hot spring is the best activity you can do here, as the town is known for its hot springs and rocky coastline. The best time to visit Puertecitos is in the spring or in autumn.
#9: Biosphere Reserve of the Upper Gulf of California & Colorado River Delta
Alto Golfo de California Biosphere Reserve is a UNESCO Biosphere Reserve in Sonora. The area covers about 1,652,110 hectares (6,378.8 sq mi) and comprises the El Pinacate y Gran Desierto reserve and the Bahia Adair on the Gulf of California border. The Reserve has craters, dunes, an oasis, and beaches.
There are plenty of things you can do and places to explore at Alto Golfo. You may head down to the beaches of San Jose, Los Amigos, Grande, and San Almejas.
You can take a day trip and visit El Elegante Crater, Pinacate Peaks, and Gran Desierto de Altar. You may spend time at the Plaza del Malecon or visit Museo del Sur La Frontera.
#10: San Felipe
Bahía de San Felipe (San Felipe Bay) is a coastal city in the municipality of San Felipe, Baja California. It's a popular tourist destination known for its beautiful nature, dessert racing, and the 250-mile Mexican off-road motorsport race called San Felipe 250.
There are many things to explore in Bahia de San Felipe. You may visit a fishing village, climb Cerro de la Virgen to see the shrine next to the lighthouse, and take tours along the Sea of Cortez.
And if you time your visit right, you could attend one of the exciting events in San Felipe, the Shrimp Festival, where you can try a variety of seafood dishes, especially those made with the Pacific blue shrimp, the main attraction of this festival.
#11: Rosarito surf beaches
Rosarito is a coastal city in Playas de Rosarito Municipality, Baja California. It's part of the greater San Diego-Tijuana region. Rosarito beaches are known for having big waves; thus, they are quite popular with surfers.
If you're a surfer or want to learn the sport, you shouldn't miss a trip to Rosarito. The surf breaks in this area offer the optimal condition to ride the waves.
For beginners, there are surfing schools you can approach to take some lessons. You may even get a chance to witness national and international surfing competitions depending on the time of your visit.
#12: Cabo Punta Banda
Punta Banda is a prominent cape in the southwest of Ensenada, Baja California. It is best known for La Bufadora, a marine geyser or a blowhole, the second-largest in the world and the only one on the American continent.
Punta Banda is a favorite destination among adventurers for its rugged terrains, stunning cliffs, seas, and coves.
Aside from visiting La Bufadora, you may join organized kayaking, hiking, and rappelling tours. If you want a more relaxed vacation, there are several beaches you can go to for a swim.
#13: Ensenada viewpoint
The Ensenada viewpoint is located in the Chapultepec Mountains of Baja California. This is one of the highest points where you can get a full view of the city.
Hike, explore, and take pictures of the fantastic city of Ensenada from the mountain. From the main gate, the walk is about a 5-minute hike so this is a great activity for all fitness types. This is a rocky/dirt terrain so make sure to wear shoes when you hike!
#14: La Rumorosa
La Rumorosa is the mighty road between Tecate and Mexicali. Bikers and road trippers who love to pave the roads of La Rumorosa because of its perfectly drawn curves.
If you're driving in Baja California, you'll definitely pass by this so all you have to do is to stop and take pictures of the view. This is the most scenic route in all the best places to visit in Baja California so make sure you take this road!
#15: La Bufadora
La Budafodora is one of the best places to visit in Baja California and in fact, the most popular. It is a marine geyser/blowhole that can reach over 100 feet above sea level.
See La Bufadora from a spectacular view of the ocean. You can visit this area real quick (about 2 hours). This is a great stop to include in your Baja California road trip.
#16: Valle de los Cirios
Valle de los Cirios is a flora and fauna area rich in spectacular landscapes. This is a desert in Baja California that is located in the sea and has been a protected area since 1980.
Outdoor adventurers would see a natural habitat of multiple numbers of species at Valle de los Cirios. There are also endemic species, giant teasels, cacti, and shrubs.
You can easily stay here for 4 days doing outdoor activities such as getting on a boat around the bay and kayaking activities through the islands.
#17: Sierra de San Pedro Mártir National Park
Sierra de San Pedro Martir National park is the highest mountain range in the Baja California peninsula. Historically, it was inhabited by the Kiliwa people who have left cave paintings in the area.
Here, you will find a big population of bighorn sheep and rainbow trout. Within the national park, you can hike, camp, and do many outdoor activities. There are also cabins to rent here if you want to stay the night.
#18: Laguna Percebú
Laguna Percebú is a lagoon in Ensenada, Baja California. The lagoon is almost at the edge of the sea and is home to different species of fish, and other marine wildlife, such as crabs, corals, and sponges. It is a great place to enjoy nature as well as do some water activities.
You may take a day trip, spend the night camping, or stay in vacation rentals at a nearby community called Rancho Percebú.
Aside from swimming and fishing, you can do other fun things at Lagoon Percebú, such as riding an ATV, kayaking, and other water sports.
#19: Isla Consag
Roca Consag (Consag Rock), also known as, Consag Island, is an outcrop made of dacite found in the northern Gulf of California.
It was named after Ferdinand Konščak, a Jesuit missionary. The outcrop stands about 286 feet above sea level, and the waters surrounding it are good fishing spots.
Consag Island is one of the best-kept secrets of San Felipe and for a good reason. Getting to this island is a bit challenging as it takes a trip to San Felipe from Malecon and another 45-minute boat ride through the Sea of Cortez.
Here, you can go fishing or watch the seal lions that like to hang out around the island.
#20: Guadalupe Canyon
The Guadalupe Canyon is a group of geothermal hot springs in Sierra de Juárez, Baja California. The hot mineral water comes from springs flowing through artificial aqueducts into the rock and concrete pools.
Melt your stress away and find physical and mental relief by dipping into these hot springs. You may also enjoy the beautiful view of nature, trek into the waterfalls, check out the cave paintings, or climb or rappel on the rocks. Indeed, this is one destination you shouldn't miss in Baja California.
#21: La Misión
La Misión Beach is situated in La Misión de San Miguel, a village on the Mexican Federal Highway 1 in Baja California. The beach is in the south of Rosarito and is a popular spot for locals to swim and relax, as well as to play beach volleyball and soccer.
Take a trip to this beach for a relaxing stroll, swimming, or horseback riding. You may also visit the estuary by kayaking and appreciate the view of the surrounding hills, flora, and fauna. The place is a natural sanctuary for over 70 migratory birds from Alaska, Canada, and the United States throughout the year.
#22: El Salto
El Salto is a famous tourist spot in Ensenada, Baja California best known for its extraordinary landscapes, natural waterfalls, and dense forests.
Because of its magnificent geographical features, it attracts thrill-seekers looking to experience some of the most fantastic outdoor adventures.
El Salto has something for everyone. You can easily hire a guide to accompany you in exploring the area. You can go mountain hiking or do rappelling, go for a swim, or set up camp.
The camping area has bathrooms and toilets, and a cabin. And when you spend the night, you can do some star gazing as the site offers an unobstructed view of the stars at night.
#23: Primo Tapia Sand Dunes
Primo Tapia Cantamar Sand Dunes is situated in the city of Primo Tapia in the municipality of Playas de Rosarito, Baja California. The land surrounding this area is hilly, and the climate is generally dry.
Here you will find the Cantamar sandbanks, an ideal spot for dunes activities. You can do sandboarding, learn or watch motocross racing, and ride jeeps or any other 4×4 vehicle.
#24: Sentinel Mountain
Cerro del Centinela (The Sentinel) is a summit, also known as "Weeishpa" by the indigenous community of Kumiai. It rises from the flat farmlands and deserts along the Mexico-U.S. border.
On the US side, the peak is called Mount Signal. The peak has an impressive profile, with about 2,165 feet of prominence.
If you love hiking, you should include El Centinela in the list of your conquests. It is a popular hiking spot and when you plan to visit, make sure to time it during the winter holidays, as climbing in the summer is not ideal when the temperature can get as high as 120 F/50 C.
You will see incredible wildlife in the surrounding areas and feast your eyes on scenic views of the mountains.
#25: Todos Santos Islands
Isla Todos Santos is a pair of islands about 19.3 km off Ensenada, Baja California. It is a surfing spot that can only be accessed by boat.
The waves of the smallest island are among the biggest in North America. The islands have no facilities save for two lighthouses and a fish farm operation.
The islands are secluded and not easily accessible, so they remain untouched and rugged. You can hire a boat to reach the islands and go scuba diving or spearfishing.
These islands are home to endangered wildlife like the Todos Santos Island king snake.
#26: Cedros Islands
Cedros Island (Isla de Cedros) is an island in the Pacific Ocean in Baja California, Mexico. It's a mountainous region, reaching a maximum elevation of 1,205 meters (3,953 ft). The island's economy is based on commercial fishing and salt production.
There are lots of fun things to do on Cedros Islands so ensure to include it in your next vacation. Tour operators offer activities such as sportfishing, spearfishing, flyfishing, scuba diving, kayaking, and riding ATVs.
#27: Guadalupe Island
Guadalupe Island is a volcanic island located off the west coast of Baja California peninsula, southwest of Ensenada City.
The volcanoes here are extinct or dormant. It was declared a biosphere reserve in 2005 to preserve and restore its vegetation and protect its population of marine mammals and birds.
Another exciting thing about Guadalupe Island is that its inhabitants are scientists, military personnel, and a small group of seasonal fishermen.
Visit Guadalupe Island for a chance to see the great white sharks up close through the Shark Cage Diving activity. The waters here have great clarity, allowing excellent visibility to observe the sharks.
#28: Duna Sandcali
Dunas Sandcali is a fantastic formation of white sand located in San Felipe, Baja California. Because of its geographical characteristics, it's a perfect spot to promote tourism adventure in San Felipe. The place has also been used filming location for some movie production and documentaries.
You are in for the ultimate sand adventure when you visit this place. Engage in adrenaline-filled activities like cross-country cycling, sandboarding, or riding four-wheelers.
#29: El Zipolite
El Zipolite (The Vulture) is an emblematic image drawn on Cerro Prieto, one of the 16 volcanoes in Baja California. It is about 200 meters long, with its wings reaching over 190 meters.
You can see the image of a vulture outlined on the volcanic rock inside the crater by taking a hike up the volcano.
#30: Tajo Canyon
El Tajo Canyon is a beautiful canyon in the south of La Rumorosa, west of Laguna Salada. It has the highest granite wall in Mexico called El Trono Blanco (The White Throne).
You can go hiking in this canyon; there are trails, sports, and mixed trek routes here. Enjoy the beautiful scenery and the majestic rock formations.
#31: Santa Maria Oasis
Oasis Santa María (Poza la Escuadra) is one of the main attractions Cataviñá, Baja California. The oasis lies among the undergrowth and gigantic rock formations. It is quite popular with travelers for its crystal clear water and beautiful landscape.
Hire a guide to help you get to the oasis. You will need to ride an ATV to get there. You can bathe in the natural pool and enjoy the peaceful surroundings.
You may also go trekking or practice rappelling. While you're there, you may also want to check out the remains of the Mission of Santa María de los Ángeles nearby. It's the last religious enterprise undertaken by the Jesuits in the state.
#32: Parque Nacional Constitución de 1857
The Constitución de 1857 is a national park on the western slope of the Sierra Juárez, Baja California. It's home to the Hanson Lagoon, named after a Norwegian farmer who used to keep the cattle nearby in the 19th century. Pine and oak forests and short granite hills surround the park.
You can go on a day trip or stay overnight in a cabin. You can stroll through the guided trails and appreciate the views of Jeffrey and Stone pines.
You may observe the wildlife, such as the fish in the lagoon, and feathered animals, like the ducks, swans, woodpeckers, golden and osprey eagles, and other animals, like the cougars, mule deer, and bighorn sheep.
#33: Hardy River
Rio Hardy is a river that flows from the Colorado River. It's the only navigable tributary of Baja California. It was named after the person who discovered it in 1826, William Hale Hardy, a Lieutenant of the English navy.
As the river is home to numerous geese, pheasants, quail, and rabbits, it is a favorite hunting spot by some sports fishermen.
You can go water skiing and kayaking on this river. You may also go bid-watching as the area attracts hundreds of birds seeking refuge in the vegetation.
#34: Sendero Parque Metropolitano
SP-PM-3 Sendero Parque Metropolitano is a hiking trail in Rosarito, Baja California. The trail is easily accessible with three hiking routes.
As the trail is short, it is a perfect weekend hiking spot. The locals like taking long walks here to breathe clean air and be with nature.
This area has a nice view of the sea and mountains so you will definitely enjoy your walk here.
#35: Valley of the Giants
Valle de Los Gigantes (Valley of the Giants) is a forest in the south of San Felipe known for the massive cardón cacti that grow in this area.
They can go as high as 60 feet tall and weigh up to 25 tons; most are about 100 years old. The cardón is the largest cactus in the world.
Prepare to be amazed when you see these massive cacti in person. You can tour the valley on foot or by riding an ATV. Make sure to take lots of photos while you're at it.
#36: San Felipe Ultralight
Ultralight flying is the experience of riding a lightweight aircraft with 1 or 2 seats. In San Felipe there's a pilot named Ralf Sertkol who offers this service to those who want to view the city from above.
This thrilling experience is one for the books. Fly over the seas, the desert, and the mountains, take as many photos as you can, and go home with lots of memories to share with your friends and loved ones.
🏺 Cultural Baja California destinations
#37: Baja Studios
Baja Studios (formerly Fox Baja) is an American-owned film studio near Rosarito, Baja California. It was built specifically for the filming of the 1997 movie Titanic.
Since then, the studio has been used to produce other films, such as 007: Tomorrow Never Dies, Deep Blue Sea, and Pearl Harbor. Visiting Baja Studios may be one of the most exciting activities you can do in Baja California.
You will see the world's largest stages, water tanks, submersible sets, self-contained facilities, offices, and scenery shops used to film some of the greatest movies of all time.
#38: Guadalupe Shrine
Guadalupe Shrine is a temple on top of the mountain next to the lighthouse. It's one of the most famous landmarks in San Felipe. The shrine was built in 1948 by Josefa Alvarez, a midwife.
In 1972, it was redesigned by a friar known as "Fray Baskets" because she used to collect money around the town with a basket to raise funds for building the shrine.
Even if you're not religious or a catholic, you will appreciate the breathtaking view of San Felipe from the top.
There are over 112 stairs to climb; feel free to rest along the way to take in the beautiful scenery, whether it's the sunrise or the sunset, the north and south beaches, and the majestic mountain ranges. This one rewarding climb you will never forget.
#39: Tijuana Cultural Center
Tijuana Cultural Center (CECUT) is a body of the National Council for Culture and the Arts built by architects Pedro Ramírez Vázquez and Manuel Rosen Morrison.
CECUT has been accommodating artistic expressions on the border since 1982. It's the most important cultural complex in the city and northwestern Mexico.
When you visit CECUT, you will get a dose of art and history in one location. Explore through El Cubo, a three-story art gallery and exhibitions.
Check out the aquarium with over 500 species from the Gulf of California and other parts of the world. Visit the botanical garden that houses over 150 species endemic to the state.
You can also watch the best of Latin cinema in the Carlos Monsiváis room and the IMAX dome called La Bola.
#40: Tijuana Art Center
Tijuana Arts Center (CEART) is a modern space for artists and creators. CEART offers music and performing art classes and has interactive science and technology rooms called the Spinning Top Museum.
If you're traveling with children, CEART is one of the best places to bring them in Baja California. The modern art space has interactive museums, 3D cinema, and an audiorama.
You may also take a short course if you'd like, as CEART offers classes on basic cooking and American confectionery.
#41: Cultural Center of Kumiai Siñaw Kuatay
The Cultural Center of Kumiai Siñaw Kuatay is an ecotourism center in Ensenada, Baja California. They offer guided tours to show the visitors the recreational and cultural activities in the park.
On this tour, you will discover the story and be exposed to the day-to-day life of the Kumiai Siñaw Kuatay. The center has a museum where you can see the photographs and the artifacts used by the community.
You can either walk or ride a horse as you explore the desert, where you can see large oaks, a botanical garden, and a great diversity of flora.
You will also get to try their traditional dishes, such as the acorn-fed atole made from oak seeds.
#42: Sagrada Cuchumá Mountains
Cerro Cuchumá is a sacred site for the Kumiai, an indigenous group and a part of the Intangible Cultural Heritage of Mexico.
It's located on the border of Mexico and the United States, with an elevation of 859 meters. You can reach the site by horseback riding. The journey begins from Valle de las Palmas.
#43: Tecate Museum
Tecate Museum is dedicated to honoring and remembering the Kumiai tribe. The museum has replicas of the Kumiai's traditional houses, Wa, and some murals depicting their day-to-day life, customs, and traditions.
Get to know the Kumiai people by visiting this museum. They have exhibitions, programs, and workshops designed to educate people about this native community.
Explore through their exhibition halls showing authentic regional artifacts, photographs, murals, sculptures, and interactive cards illustrating the three main phases of Tecate's heritage.
#44: Wa Kuatay Museum
Wa Kuatay Museum is a museum in a 20th-century building located in Rosarito, Baja California dedicated to preserving and promoting the history and culture of the region. Wa Kuatay means "big house of the big chief" in the Kumiai language.
Join a guided tour to learn about Rosarito's history, its surroundings, and the indigenous people living in the area when you visit this museum.
The museum holds exhibitions of historical artifacts, documents, and photographs, and organizes cultural events.
#45: Cataviña Cave Paintings
Cataviñá cave is an archaeological site on one side of the transpeninsular highway of Baja California. It has the cave paintings of Cataviñá that have been there for thousands of years.
You can reach the cave by taking the tunnel about 3 meters long. There you will see the petroglyphs of Cataviñá; geometric figures of concentric circles, triangles, rectangles, and pentagons, and drawings of spirals, suns, human figures, plants, and animals.
#46: Valle Chico Cave Paintings
Valle Chico is a valley in Baja California, with an elevation of 464 meters. In this valley, at the Agua Caliente Canyon, there are petroglyphs and cave paintings from the years 1400 BC depicting the pilgrimage of the first settlers through the Baja California peninsula.
Hire a guide to help you get to the cave. Ride on a 4×4 vehicle and enjoy the view of the fauna along the way. Once you reach the site, you'll be able to check and appreciate the ancient paintings up close.
#47: Cucapah Community
The Cucapá Community Museum is the first indigenous museum in Baja California, that preserves the cultural legacy of the Cucapá people.
This community used to dwell in the Cucapá Mestizo and Cucapá El Mayor towns, and they refer to themselves as Xawitt Kwñchawaay (People of the River).
You will learn everything about the Cucapá people by visiting this museum. It has exhibitions of replicas of traditional houses, photographs of the community, and the objects they use.
There is also an artisan center where you can see how Cucapás make clay pots, game sticks, bows, and arrows, and felt dolls.
#48: Kiliwa Community
The Kiliwa is a group of indigenous Mexican people who reside in northern Baja California. They occupied territory between the Cochimí on the south and the Paipai on the north, extending from San Felipe on the Gulf of California to San Quintín on the Pacific coast.
You will have a chance to meet with the Kiliwa community by visiting Valle de la Trinidad and Sierra San Pedro Mártir, which have sheltered the Kiliwa for decades. Learn about their culture and gastronomy, or join in on one of their festivities.
#49: Kumiai Community
The Kumiai (Kumeyaay) is a group of binational people in Baja California. They can be found in seven locations: Juntas de Neji, Peña Blanca, Tanama, Aguaje de la Tuna, San José de Tecate, San Pablo in Tecate; and San José de la Zorra in Ensenada.
The tribe consists of three related groups, Ipai, Tipai, and Kamia. The term Kumeyaay means "Those who face the water from a cliff."
You will have a rare opportunity to meet, interact, and learn about the history and way of living of the Kumeyaays. From their food and festivals to their burial rites.
A good example is gaining insight into how their food integrates traditional knowledge, such as the consumption of wild seeds: pine nuts, acorns, tunas, mesquite, roasted mezcal, wild corn, and cassava.
You may also witness their festivals like the Kuri Kuri, distinguished for its traditional dance and singing event.
#50: Pai Pai Community
The Paipai (Pai pai, Pa'ipai, Akwa'ala, Yakakwal) is a group of indigenous Mexican people in northern Baja California.
Their territory lies between the Kiliwa on the south and the Kumeyaay and Cocopa on the north, extending from San Vicente near the Pacific coast to the Colorado River's delta in the east.
Their modern-day settlement is in the multi-ethnic community of Santa Catarina in Baja California's Sierra de Juárez.
Discover the Paipai tribe's history, cultural practices, ceremonies, food, and language. You will also get to see their traditional dwelling, clothing, and equipment like those they use for hunting (bows, cane arrows, war clubs, nets, etc.)
#51: La Chinesca and La Pagoda
La Chinesca is a Chinatown in Mexicali City. It's home to about 15,000 Chinese immigrants. Some immigrants came from the United States, while others sailed directly from China.
It used to be the largest Chinese community in Mexico until 2012, when Tijuana's La Mesa District surpassed it.
You will have a great time exploring La Chinesca, interacting with the Chinese communities, and immersing in their culture. Check out La Chinesca, the motley Cantonese neighborhood.
The Chinese are known for their delectable cuisine, so ensure you have enough room in your tummy to partake in an ultimate food trip.
You should also find the La Pagoda, a symbolic monument at the Morelos roundabout in the Historic Center of Mexicali.
#52: Parque Submarino Rosarito
Parque Submarino Rosarito is an underwater theme park off the coast of Baja California. It's been part of the Baja California Peninsula Pacific Islands Biosphere Reserve since 2016 and is considered the best wreck dive site in Mexico.
#53: Campo Mosqueda
Campo Mosqueda is a large resort in the middle of the desert in Baja California. It has villas and camping facilities, and a restaurant. Likewise, Campo Mosqueda offers outdoor activities to its guests. On the other hand, the Forest and Zoo of The City is a family-friendly recreational center.
Take your family on this ultimate getaway. Visit Campo Mosqueda and stay in one of the cabins and mobile homes or go camping.
The place has a children's play area too. You may ride motorcycles and ATVs, paddle a kayak, take banana boat rides, or enjoy bird watching.
Then head over to the Forest and Zoo of The City to check out several attractions such as the Museum of Natural History, the Paseo de las Culturas Prehispánicas, the botanical garden, the green areas, and the lake.
As it's also a zoo, you will find about 25 different species of mammals, crocodiles, and birds in this facility.
#54: Pikin Park
Pikin Parque de Altura is the second certified park in Baja California, by the International Mountaineering Union and the Expeditions, Mountaineering, Medical, Security, Climbing Competition, and Mountain Protection Commission.
You're in for an adrenaline-inducing challenge when you visit this park. Try to walk on the 100-meter suspension bridge and then take the quick jump at the Salto al Vácio.
You can also take the circuit zip line about 100 meters long and 20 meters high. You can also do relaxing activities in the park, such as swimming in the 1.55-meter pool, grilling, camping, and playing billiards.
#55: Baja California Ranchos
Baja California has several ranches (rancho) that people may visit for a day tour or overnight camping, such as Rancho Guzmán, Santa María, El Gran Cañón, Don Pancho, Mi Rancho Campamento, among others.
If you are traveling with family, you will enjoy a trip to a ranch in Baja California. You will spend a day exploring the vast fields, seeing farm animals, and doing exciting outdoor activities like horse riding, mountain biking, trail hiking, and even playing a sport like volleyball.
You can also set up a camp or hang out under palapas. Some ranches have swimming pool facilities and a children's area, so you are sure to have a fun-filled day during your visit.
#56: El Vallecito
El Vallecito (Little Valley) is an archaeological site in Tecate, Baja California. The Kumeyaay, an indigenous group, used to inhabit the site. Today, it's considered one of the most important archaeological zones in the region.
When you visit this site, you will be able to see cave paintings or petroglyphs made over 3,000 years ago by the ancient people who lived in this area.
Source: Mexico Insider