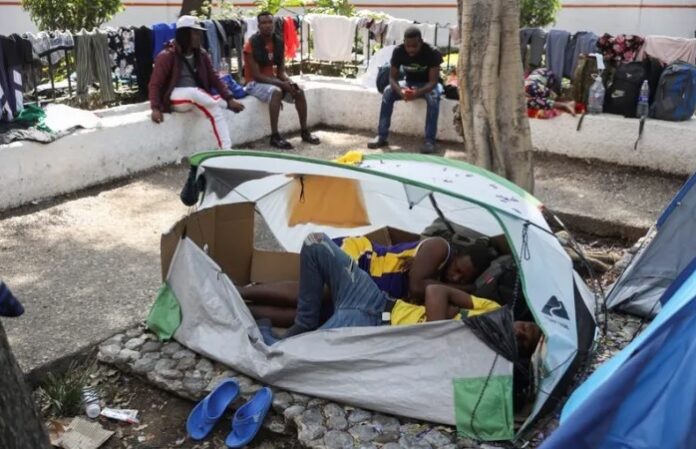 More than nine in 10 Haitians seeking asylum in Mexico lack the resources to cover basic necessities such as food, shelter, and medical care, the International Rescue Committee (IRC) aid group said on Thursday, April 27th.
Tens of thousands of Haitians have been displaced in recent months as heavily armed gangs have expanded their control over the country, where there are frequent reports of kidnappings, sexual violence, and violent turf wars.
This month, the head of the Mexican refugee agency COMAR told Reuters that asylum claims by Haitians were on track to surpass the record 52,000 recorded in 2021.
However, the IRC found through interviews with household leaders representing about 450 people that more than 90% lacked a steady income to cover essential needs.
More than seven in 10 said they struggled to access reliable information in Haitian Creole, particularly about legal pathways to migration and their rights in Mexico.
Language barriers, discrimination, and lack of space made accessing shelters difficult, the IRC said, causing many migrants to live on the streets or in makeshift camps. Nearly half said they needed help to afford enough food.
Food and medical needs were among the top priorities for migrants, the IRC said, especially as one in five households said they were traveling with a pregnant person.
IRC Mexico director Rafael Velasquez noted that Mexico played a key role as migrants crossed the country in the hopes of reaching the United States.
Although migrants generally consider areas in south and central Mexico relatively safe, this was not the case at the country's northern border, Velasquez added.
"The protection systems are over-stretched," he said, calling for more support and funding from the international community.
The U.S. is expected to announce measures aimed at curbing the number of migrant crossings at the U.S.-Mexico border after it expanded restrictions in January to quickly expel Haitians, Cubans, and Nicaraguans who cross the border back to Mexico.
Source: El Universal
---