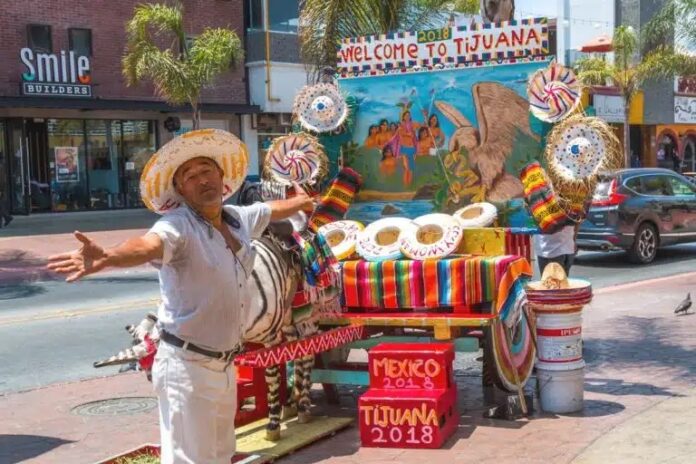 Tijuana gets a lot of attention in the press. Although some news outlets remind people it is often called "The Most Dangerous City in the World," with multiple travel warnings.
With great attractions and shopping destinations, those traveling into Tijuana who take precautions can have a great experience. Travel together, stay in areas popular with tourists, avoid flashy clothes and cars, and be careful with strangers for a safe Tijuana trip.
Crime and Safety in Tijuana
Pickpocketing and similar petty crimes often target tourists. Criminals also look for people who may fall victim to scams. Unlike other tourist destinations, these issues even happen within supposed "safe zones," such as tour groups, hotels, and other normal tourist destinations and activities.
More serious crimes, such as mugging and cartel or gang violence, usually happen away from tourist zones. Visiting these areas, especially without trusted local guides, may lead to an unfortunate situation.
If you lose something or someone snatches items from you, following familiar practices such as filing a police report is usually ineffective. Even if local law enforcement locates the items, they may not return them without a bribe.
Each tourist should perform a risk tolerance when considering places to visit, based upon their comfort level and familiarity with local culture and the Spanish language. Those fluent in Spanish may also find it helpful to roleplay as a "dumb" tourist, unfamiliar with local customs, but should do so carefully.
Tijuana offers a lot to enjoy during the day, but take great care during the night, when most criminal activity takes place. Generally speaking, stay at or very close to your hotel or return to San Diego before it gets late into the evening.
Important Considerations for a Safe Tijuana Visit
To get the best and safest tourist experience in Tijuana, stick to the tourist districts and consider the following travel-safe practices:
Dress Casually: If you have valuables, carry them in a front, secure pocket. Avoid wearing expensive clothes and keep personal possessions where they can be seen.
Stay Alert: Refrain from overindulging in alcohol or venturing into unfamiliar areas. Neighborhoods away from the tourist districts, such as Camino Verde and Sanchez Taboada, should be avoided, as should any red-light districts.
Stay Enlightened: Daytime adventures in Tijuana's crowded tourist destinations are usually safe, but nighttime activity should be limited to locations such as Avenida Revolución, Calle Coahuila in Zona Norte, and other well-lighted and patrolled locations. If you are out at night, take only what you need with you.
Eat Carefully: Frequent restaurants and food trucks that tend to attract both tourists and locals. Avoid eating food left outside, unwashed produce, or food not fully cooked.
Drink Even More Carefully: Bottled and purified water is much safer than tap water. If you visit a bar, use moderation when drinking alcoholic beverages.
Stay Drug-Free: Avoid purchasing illegal drugs. Although gangs and cartels generally do not target tourists, looking for a few drugs may get a person into a lot of danger and trouble.
Understand that Corruption Exists: To Americans raised to trust "Officer Friendly," the concept of police and public official corruption may seem difficult to grasp. Pat-downs, arbitrary tickets, police and judges on the take, and an expectation of paying bribes have occurred. Pay legitimate fines you incur, but know that some of the supposed "good guys" do have bad intentions.
Travel Carefully: Driving your vehicle into Mexico is possible, but many insurance companies do not cover losses. Traffic rules are often ignored, and some taxi operators charge excessive rates.
Stay vigilant in tourist areas for a safe visit.
Source: Traveling Lifestyle