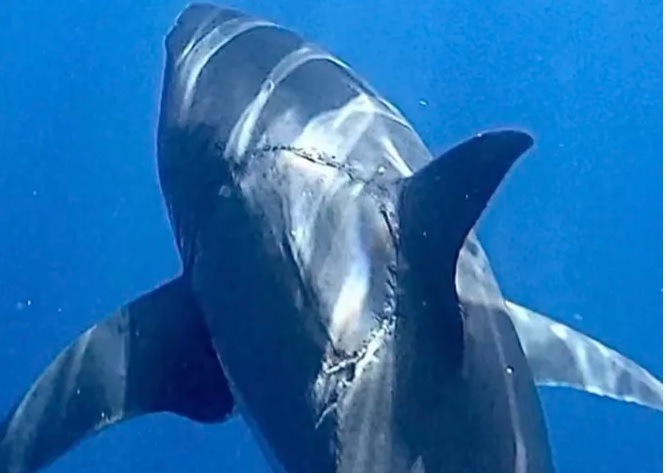 Guadalupe Island is a volcanic island located 241 kilometers off the western coast of Mexico's Baja California Peninsula and about 400 km southwest of the city of Ensenada in the state of Baja California, in the Pacific Ocean. The various volcanoes found there are extinct or dormant.
Isla Guadalupe is one of "the best places in the world for white shark cage diving", but it will no longer be accessible.
The government of Mexico permanently banned shark-related tourism activities around Isla Guadalupe, a remote volcanic island located about 160 miles off the coast of Baja, California.
In 2005, the Mexican government categorized the island and its surrounding marine area as a Biosphere Reserve.
---
In 2019, about 2,800 visitors participated in some sort of shark cage tourism at Isla Guadalupe. From 2014 until 2019, the number of shark cage diving vessel operators increased from six to 10. This activity has become one of the top economic drivers in the area.
This isn't the first time the government has tried to limit shark tour operations around the island. From last May until the end of 2022, sport fishing and shark-watching were suspended so the government could gather information on "best sustainability practices."
Due to the indefinite ban, tour companies have been forced to shut down operations. In a Facebook post, San Diego-based MV Horizon Charters said, "Unfortunately, the closure of Guadalupe Island has left us financially tapped out," adding that it will refund any deposits to customers and has a new operator taking the company in a "new direction" by the end of the month. 
Others are fighting back against the ban.
Click here to read the complete original article on USA Today
Source: USA Today
---