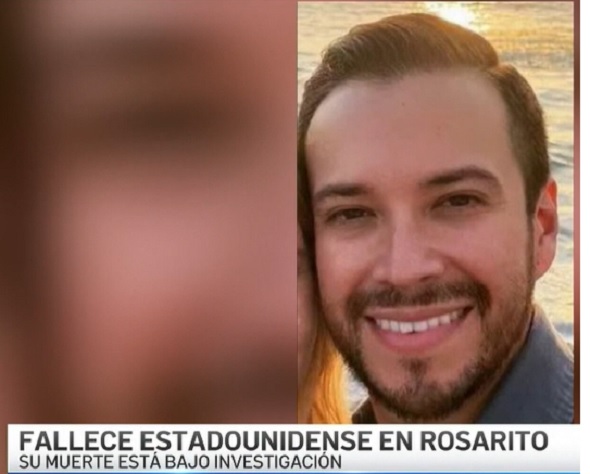 Mexican authorities said Monday that the recent death of an American tourist appears to be "an unfortunate accident."
U.S. citizen Elliot Blair died on Jan. 14 at Las Rocas Resort and Spa, located on the shores of Rosarito Beach, just south of Tijuana, along the western coast of Mexico's Baja California peninsula. While investigators initially believed that Blair died from a fall, there is a specific injury on his forehead "that would not have been caused by a fall," a local law enforcement official told ABC News on Monday.
However, the State Attorney General's Office of Baja California later released a statement saying an autopsy established that Blair's death "was the result of an unfortunate accident due to the fall of the deceased from a third floor." The office said the investigation is ongoing and that it is in contact with U.S. authorities, who are sharing necessary information with Blair's loved ones.
A spokesperson for the U.S. Department of State told ABC News on Tuesday that they are aware of reports of the death of an American citizen in Rosarito Beach, Mexico. The State Department stands ready to provide all appropriate consular assistance, according to the spokesperson, who declined to comment further, citing respect for the family during this difficult time.
ABC News has also reached out to the FBI for comment.
Blair, a California resident, and Orange County public defender was staying at the Mexican resort with his wife to celebrate their first wedding anniversary on Jan. 15. He was found dead the day before, just hours after the couple had gone out for dinner and dancing, according to the local media.
Blair's wife, Kimberly Williams, is also an Orange County public defender. The Williams family said they have hired a private investigator, telling KABC on Monday that they "have reasons to believe, and evidence, that there was possibly foul play" but don't want to compromise the investigation.
A spokesperson from the Orange County Public Defender's Office, Martin Schwarz, told KABC on Monday that Blair was a "devoted husband, terrific person and a fantastic lawyer who dedicated his life to serving his clients and helping the county's most vulnerable."
"He impacted countless lives and his loss will be felt deeply by all who knew him," Schwarz added. "We have been in communication with the family and are doing what we can to support them in this difficult time, including working with local and federal officials to help provide them with answers."
Source: Telemundo
---