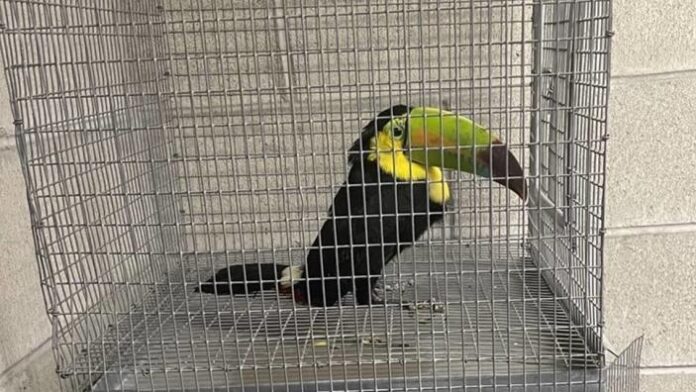 TIJUANA, BAJA CALIFORNIA.- A search uncovered two live toucans stuffed inside a woman's purse at a California border crossing near Mexico, federal officials reported.
Border agents found the birds at the Otay Mesa crossing around 4 p.m. Dec. 26, a U.S. Customs and Border Protection news release said.
A 35-year-old man and 37-year-old woman were trying to enter the United States from Mexico in a 2015 Toyota Camry when agents found the birds, the release said.
The toucans were found wrapped in stockings in the woman's purse, agents said. The two people were detained and are now in "the custody of Immigration and Customs Enforcement, Homeland Security Investigators, and Fish and Wildlife Services for further processing."
McClatchy News reached out to a CBP spokesperson for information on potential charges the duo may face and did not immediately receive a response.
Agents seized the car and toucans, which were quarantined.
"Smuggling live animals, especially endangered species, is a serious offense and this significant seizure demonstrates the lengths a smuggler will go to for their own financial gain," said Jenifer De La O, CBP director of field operations in San Diego.
Toucans, known for their large, colorful beaks, are found mainly in South American rainforests, according to BirdLife International. Several of the 50 species of birds are considered threatened.
Source: CBP
---