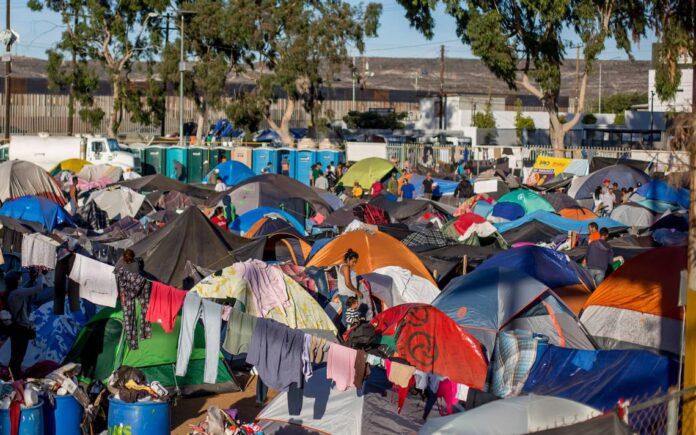 TIJUANA, BAJA CALIFORNIA.- In a radical departure from current policy, the Biden administration will dramatically step up the expulsion of Cubans, Haitians, and Nicaraguans back to Mexico if they cross the U.S. border illegally, while significantly expanding a parole program for the citizens of those three countries so they can live and work in the United States for two years if they have a sponsor.
The new measures, which include the increasing use of "expedited removals" — a quick deportation procedure — were touted as part of a new enforcement initiative by the Biden administration to curb illegal migration.
Announcing the program from the White House, President Joe Biden said the policy would "stiffen enforcement" on those attempting to cross illegally and encouraged Haitians, Cubans, and Venezuelans not to take the perilous journey through Mexico.
"Over the past several years, thousands of people have been fleeing from Central and South America and the Caribbean countries ruled by oppressive dictators, including Cuba, Nicaragua, and Venezuela, and escaping gang violence, which has the same impact in Haiti," Biden said.
"Currently, these four countries account for most of the people traveling into Mexico to start a new life by getting to the American border, trying to cross," he added. "But instead of safe and orderly processing at the border, we've got a patchwork system that simply doesn't work as it should. We don't have enough asylum officers or personnel to determine whether people qualify."
The administration says the new lawful pathway is based on the success of a similar program already in place for Venezuelans, which has reduced the number of undocumented migrants from the South American nation by 90%. However, critics like the New York Immigration Coalition said the new plan "cruelly favors asylum seekers with family connections and financial privilege." The advocacy group is demanding the expansion of additional protections for asylum seekers.
Source: Excelsior