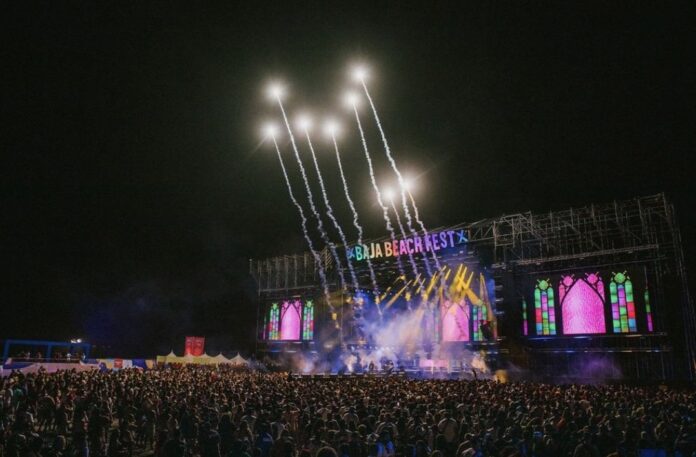 Baja Beach Fest in Rosarito continues activities despite insecurity in the entity
Baja Beach Fest organizers stated that despite the violent events that occurred in Tijuana, Rosarito, and Ensenada, yesterday afternoon, said the musical event is not canceled and will continue to take place.
The meeting of urban music manifests a safe and memorable experience for the attendees, in the face of violent incidents yesterday afternoon and night; facts from which the Puerto Rican rapper Anuel AA took up to pronounce himself.
After the musical euphoria experienced on Friday in Playas de Rosarito, despite the violent incidents in the state, the Baja Beach Fest will continue its program today, Saturday, August 13, where the popular Puerto Rican singer Anuel AA, performer from "Sola", who used her Instagram account to refer to and resume the burning of public transport in Mexican entities and the climate of terror: "I am on my way to Mexico, Mexico is going to be set on fire today, you already know that the crime wave is going to go down in Mexico, you heard, today what there is pa, you saw, all the criminals are going to go see Anuel, he is going to set Mexico on fire", underlined the icon of young people, who with 29.1 million of followers on Instagram, will be presented today at the Rosario festival together with Farruko.
For its part, Baja Beach Fest has shared through Instagram stories that the second day of the festival has arrived and that it will open its doors from 2 in the afternoon with DJ Exile, and during the early morning they issued a statement due to what happened in the city
"Lower family, we are aware of the unfortunate events that occurred today in Tijuana and throughout Mexico, security is our main concern when organizing an event of this size. We have been working closely with city, state and federal officials and have been informed that these events were isolated and that all security measures are being taken in all nearby areas in Baja to ensure a safe and memorable experience. As always, it's important to keep an eye out for your friends and if you see something, please call your local authorities and direct all communications directly to us, Baja Beach Fest (email [email protected]). 
We will continue to update you if anything changes. We look forward to having a safe and memorable experience at Baja Beach Fest 2022."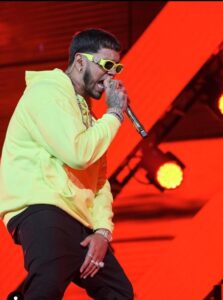 At the moment, Aracely Brown, Municipal President of Rosarito has not issued any statement regarding the event that this weekend will include the presentation of Banda MS, Wisin y Yandel, Sech, Jhayco, Chencho Corleone, Arcangel, Mora, Nicki Nicole, Junior H , Dvila, DJ Exile and DJ Fredy Fresco, for Saturday. It should be noted that the singer of the Banda MS, Oswaldo Silvas, declared through the group's official Instagram, that they are already in the event space, and that they would be presenting around 8 pm, confirming with a sample of the proof of sound. On the other hand, on Sunday, the following will be presented: Maluma, El Alfa, Natti Natasha, Lunay, Jowell & Randy, Ryan Castro, Aleesha, Nesi, VF7, Dynamik, and of course, the farewell to urban music legend, Daddy Yankee.
Source: zetatijuana.com, elimparcial.com