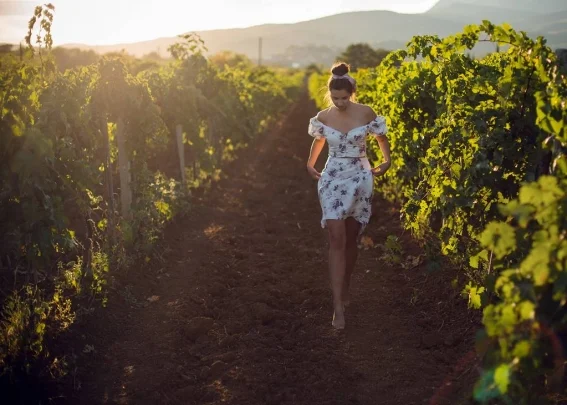 The region is the producer of 90 percent of the wine produced in Mexico, one of the highest quality wine products worldwide.
Valle de Guadalupe was recognized as the third best wine region of 2022, according to USA Today 10 Best Readers Choice 2022. 
With this recognition, the Valle de Guadalupe reaffirms its agricultural-wine-producing vocation in North America and in the world, in addition to placing itself at the level of large winemaking regions such as the Walla Walla Valley in Washington, since more and more people visit the Valley to live the experience of wine made in Mexico.
On the Facebook page of the Baja California Tourism Secretariat, they point out that "this is great news before the start of a harvest season full of festivities," they published. 
It is one of the most attractive tourist destinations, and the landscapes offered by the wine routes, from start to finish, are part of the experience offered by the Ensenada wine region, which has attracted the attention of celebrities from all over the world.
Among the international celebrities who have visited this area are Rihanna, Lana Del Rey, Drew Barrymore, and actor Mel Gibson, as well as Mexican personalities such as Saúl "Canel" Álvarez, Julieta Venegas, the musical group Maná, and model Celia Lora. 
Valle de Guadalupe is the producer of 90 percent of the wine produced in Mexico and is one of the world's highest quality products derived from life. 
The Governor of Baja California, Marina del Pilar Ávila Olmeda, emphasized the drive that businessmen and workers in the industry have had to be competitive and become one of the most important tourist sites in the country.