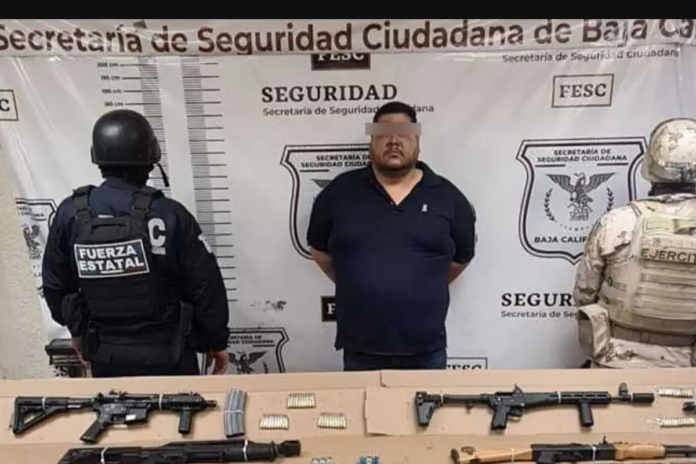 They arrest the head of hitmen of the Russians, the armed wing of Mayo Zambada who fight with the Chapitos for control of Baja California, a state bordering the United States, is originally from Culiacán

Mexican military and police detained Rubén "N", alias el 80, head of hit men for Los Rusos, the armed wing of capo Ismael "el Mayo" Zambada on the border between Mexico and the United States. The Russians sharpened the division in the Sinaloa Cartel (CDS), by disputing control of the Baja California state border from the sons of Joaquín "El Chapo" Guzmán. Four long weapons were seized from 80, in the vicinity of the golden zone of Mexicali, capital of the entity. The capture of 1980 is a blow that weakens Mayo Zambada against the Chapitos, with whom he shares the leadership of the Sinaloa Cartel, since El Chapo was extradited to the United States, where he was sentenced to life in prison.

Mexican media detailed that at 1:00 p.m. on April 5, elements of the local Prosecutor's Office and the Army carried out a patrol in Mexicali, there they managed to locate 80, who was aboard a Chevrolet Blazer vehicle. This hitman is 39 years old, at the time of his arrest he was carrying an AR-15 rifle, 30 cartridges, a sub 2000 rifle with 25 cartridges, an AK-47 goat horn and a shotgun.

Rubén "N", alias 80, is one of the main operators of the Russian cell in the Mexicali Valley. That is one of the cities that caused the most fractures between the leaders of the Sinaloa Cartel, the Mayo Zambada, and the Chapitos. Both sides are also in an internal war over the border strip of the state of Sonora, according to federal officials.

The other russian

There are versions that Jesús Alexander Sánchez Félix, nicknamed "el Ruso", is the main leader of the criminal gang, even intervening in the rescue of Ovidio Guzmán, son of El Chapo, when he was arrested by the Mexican Army in 2019, in a case that was baptized as the "culiacanazo". At that time, the Ruso's assassins blocked important avenues in the city of Culiacán, shot up the offices of the local Prosecutor's Office, and threatened to kill innocent people if they did not release him. The president of Mexico, Andrés Manuel López Obrador, yielded to these pressures, who gave the order to release him.
Source: entreveredas.com.mx, larazon.es, infobae.com