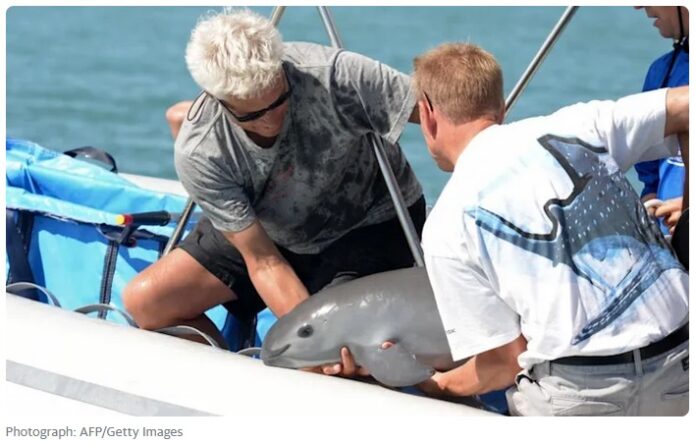 The vaquita, the world's tiniest marine mammal, has long teetered on the brink of extinction. The population of porpoises marked with black ringed eyes and smiling, upturned mouths has dwindled by a devastating 99% over the last decade.
Now scientists say their future is more precarious than ever, after a recent survey found less than 10 individuals left in the waters of their limited home range between Baja California and Mexico.
But some say there is still hope for the endangered species that has persisted against the odds.
"We are looking for a needle in the haystack – but we know the needle is there," says Barbara Taylor, a marine conservation biologist for the National Oceanic and Atmospheric Administration, noting how researchers can still hear their high-pitched calls and echolocation clicks, collected on auditory monitoring equipment placed throughout their habitat. Taylor has tracked endangered species that have been pushed out of existence before and she's determined to stop the small, shy, cetacean from joining that list.
The task won't be easy. Vaquitas continue to face a host of threats, including a lucrative illegal fishing industry, political apathy and conservation measures that have been largely ineffective.
Dangers from the fishing industry
Vaquitas share the Gulf of California with highly coveted sea creatures including the totoaba, an endangered fish with perceived medicinal properties that retails in China's black market for thousands of dollars. Vaquitas, alongside sea turtles and whales, can easily become entangled in the massive mesh netting known as "gillnets" used by totoaba poachers and local fishers.
The US has sought to put pressure on Mexico over the issue. On Thursday, the Office of the United States Trade Representative announced that it was requesting consultations with the Mexican government over whether environmental commitments made under the United States-Mexico-Canada Agreement – which replaced Nafta in 2020 – that were intended to protect vaquitas had fallen short.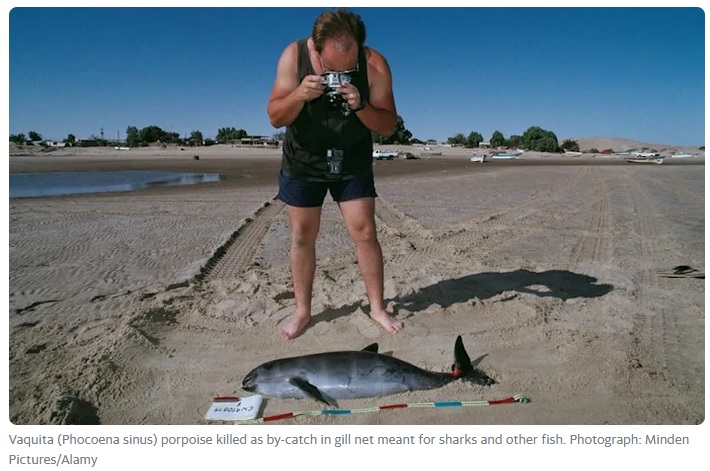 ---
Source: UNIVISION