If you are an North American Tourist, learn about the measures at state checkpoints to avoid these inconveniences
The Consulate General of the United States in Tijuana informed the citizens of the USA about the increase in strict measures implemented at the border crossings of Baja California.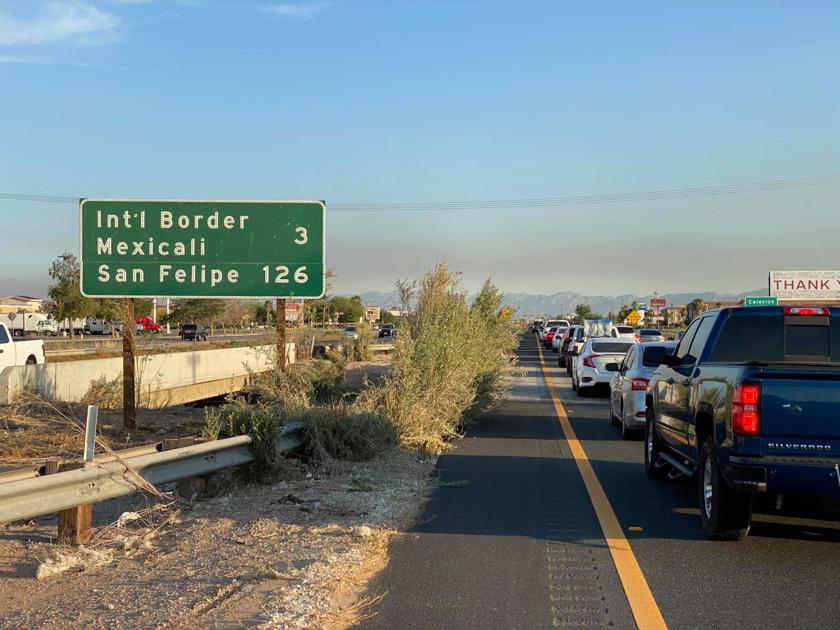 "Local authorities have established additional inspection measures for travelers at the ports of entry to Mexicali and Algodones to reduce the spread of COVID-19," specified the Consulate.
Given this, this agency warned Americans who usually visit this state of Mexico, that in case of not respecting both the sanitary filters located in these checkpoints and any other instruction of the Mexican authorities, they should risk fines of between 3,475 pesos up to 17 thousand 376 pesos; or to be arrested.
If you are an American or Canadian and want to cross into Mexico and want to avoid this type of inconvenience, you should know that the following is reviewed:
– Mandatory use of masks
– Detection of symptoms and taking temperature
– Maximum of two people per vehicle
– Verification that the purpose of the trip is considered essential
– Limitations in the transport of alcoholic beverages
Now you know, avoid exposing yourself, your family, and Baja California families just by following these recommendations. 
For more information and updates on these measures, you can enter the following link.
Source: sandiegored.com