The beaches of Mexico slowly return to activity, with a limited time of permanence and maintaining a healthy distance.
The beaches of Mexico gradually return to tourist activity with a limited schedule, a maximum stay time and maintaining a healthy distance.
Just as when they went to work by car, late and with a lot of traffic, thousands of Mexican and foreign travelers are waiting for the traffic lights of the pandemic turn green to be able to run away (flying rather) to sunbathe on one of the paradisiacal beaches of Mexico.
However, perhaps it is advisable to warn that, for the time being, nothing will be as before, since the new normality seems to have normal, what the beaches of unpleasant.
What are the new rules on the beaches of Mexico
After approximately two months of stoppage of non-essential activities, the country begins to move slowly and under the dictates of an epidemiological traffic light that marks the risk of contagion.

Traffic light that for some beaches in Mexico, begins to turn green, which will be used by destinations to restart activities under a new regulation: the National Guideline for the Reopening of the Tourism Sector, implemented by the Ministry of Tourism in coordination with the Secretariat of health.
The re-opening strategy will be focused on rigorous hygiene procedures, as well as the permanence of healthy distance.
Employees in the sector are being trained to abide by and enforce the new provisions, including:
For travelers
• There will be a restricted time to access the beach from 10:00 a.m. to 5:00 p.m.
• The maximum stay will be two hours
• The formation of groups of more than five people will
be avoided • They must be kept at least two meters in a healthy distance
• Inhabitants, national tourists, and international travelers will be separated by zones
• Body temperature should be taken for each visitor who wants to access the beach
• Public spaces such as bathrooms, showers, and handrails will be constantly sanitized.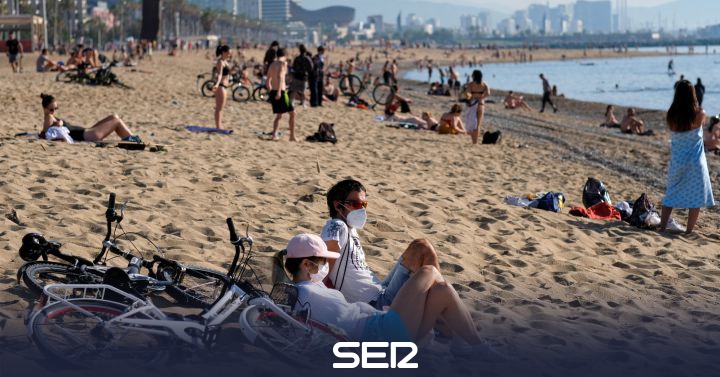 For the workers
• Private beach personnel must meticulously follow hygiene measures
• They will place filters at all accesses, as well as antibacterial gel at various points
• They will implement mechanisms to guarantee healthy distances in high-risk areas
• In service and shopping areas -Sale, the public will be served at a healthy distance with minimal contact, and must have antibacterial gel.
• The cleaning and maintenance of the facilities will be rigorous, with a frequency of at least three times a day.
These are the general measures that, with some local variations, will be governing the operation of tourism on the beaches of Mexico.
To this we must add the sanitary measures implemented by means of transport, hotels and restaurants.
Are you still as eager to go on a trip? Go ahead, the beaches of Mexico await you.
For The Latest Mexico News About Living, Working, Investing or Retiring in Mexico Please Join and Share our Page Click Here
Source: robbreport.mx