Los Cabos, Baja California Sur.- They barely reopened on Monday and two days later the restrictions on tourist sites were completely ignored tourist and locals did not respect the healthy distance and the authority had no control or did nothing to respect it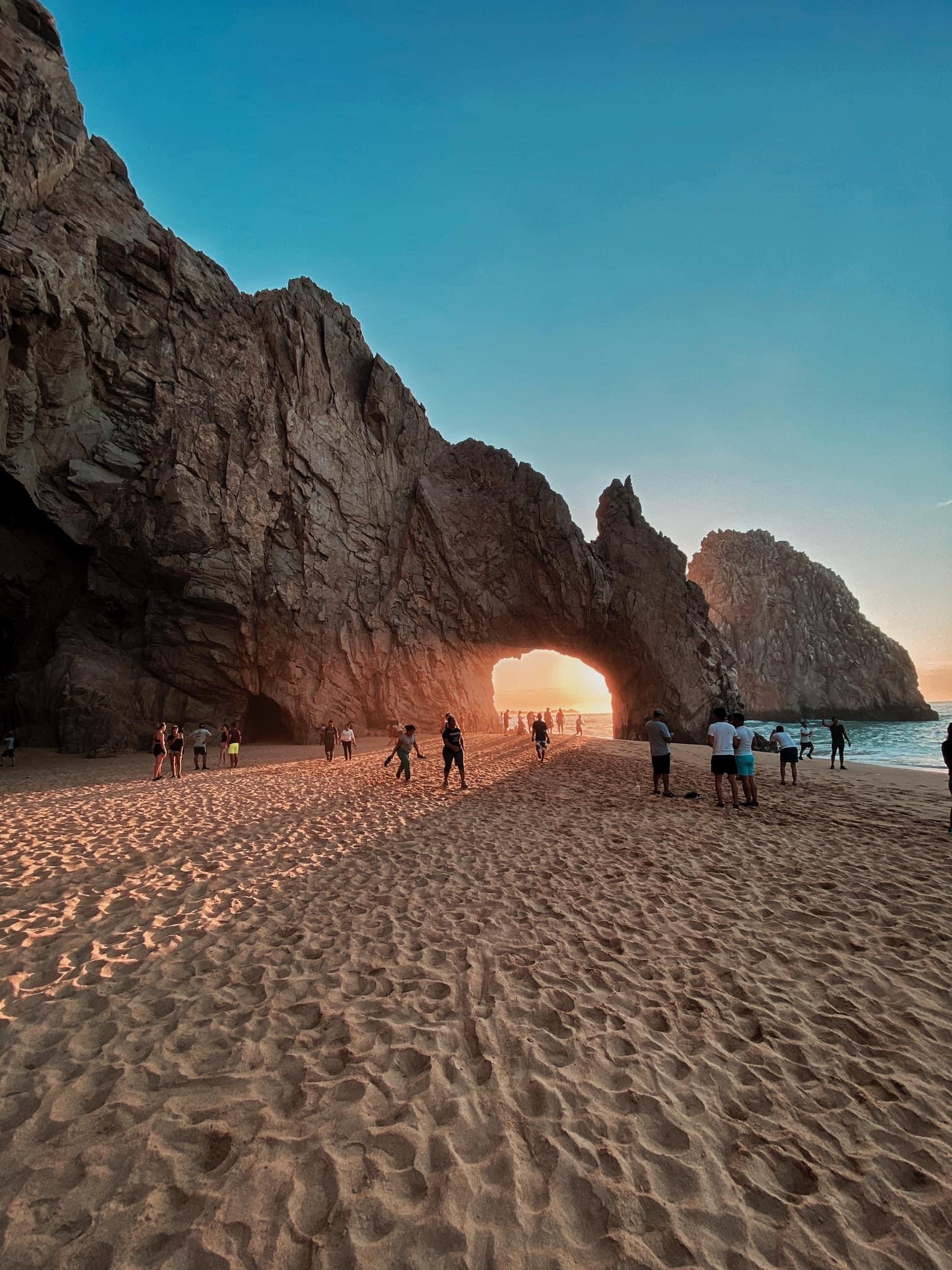 In social networks, people have been observing in recent days sharing photographs on the beach of the Arco de Cabo San Lucas that thanks to a phenomenon the beach appears for a few weeks every four years, however, despite the fact that the local authorities indicated that it is a week from June 15 to 21 the citizenship is on trial to be able to resume or not, non-essential activities in the middle of this pandemic by the Covid-19, many visitors ignored and crowded to take pictures.
From very early hours of this Wednesday, the 17th, a large number of visitors were observed entering through the Cerro del Vigía, risking both their physical integrity and the health of all citizens, despite the fact that essential activities have not been completely resumed and still continue. the risk of contagion from Covid-19, were ignored
Local authorities have finally blocked access to the beach better known as the Playa Empacadora, which is where families had been accessing the hill to reach the beach of the emblematic Arco de Cabo San Lucas.

The agglomerations that were registered in an area to which you must arrive by boat, or climb a hill, to the famous arch or the beach of love, as the inhabitants call it, and which is only visited when the tide is out
Tens or hundreds of people reached that point and caused a strong crowd and long lines, forcing the municipality to close.

Mayor Armida Castro reported the decision through her account and said it was because of "the long lines and the lack of respect for healthy distances, it made us take this type of measures"

However, even though it is open to the public it does not mean that there is no surveillance of Civil Protection and federal authorities in the case of boats that make the journey or the climb to the mountain, because the municipality is not at a green light, which is when there are zero infections.
Source: cabomil.com.mx, tribunadeloscabos.com.mx
The Mazatlan Post