It was in the month of April that the shortage of this drink began
La Paz, Baja California Sur.- Yesterday, the distribution of beer began to all those establishments that have the permission to offer said product, after it became scarce since last month. April as a result of the health emergency experienced by the Covid-19 virus.
As the image shows, the distributors began with the distribution of this drink, which has caused the establishments that supplied said product in full contingency to have crowds and therefore the authorities intervened to suspend the sale because at the time they did not respect the preventive measures as marked by the health authorities.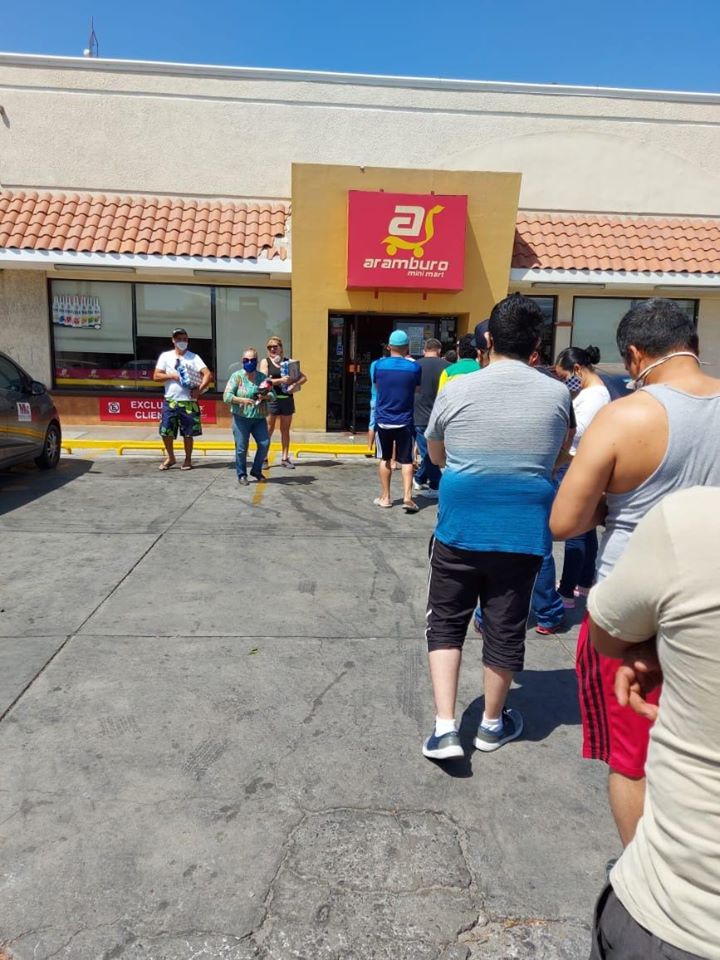 It is expected that, with the distribution of beer in all the establishments of the state, the crowds can be avoided, as happened last Sunday where a supermarket registered a significant number of customers when starting with this sale, causing overcrowding
Prices rose considerably due to the shortage of this product
It was last April when three weeks after the production of Beer was suspended by the Federal Government, it began to run out in the town.
From the beginning of the emergency, there was a restriction on the sale of alcoholic beverages, the first measure was its marketing until 10 at night, however, as Covid-19 cases increased, a schedule was chosen until 6 the afternoon.
Likewise, on May 17, long lines were registered outside one of the main Beer distributors in the entity, where the citizens believed that this product had already been stocked on-site, however, everything was a false alarm and said company only sold a new intoxicating drink which seeks to position in the market.
Given the shortage of this product, the price for obtaining beer in the entity rose considerably, so a whale went from costing around 30 pesos to a cost of up to 60 pesos, as far as cans are concerned, the 24pack. quoted up to 600 pesos.
The illegal sale of beer was also registered during this period, since in some neighborhoods of La Paz it was offered despite the fact that the sellers did not have an alcohol license for its sale, causing 20,300 cans of beer to be seized.
Source: elsudcaliforniano.com.mx, bcsnoticias.mx
The Mazatlan Post