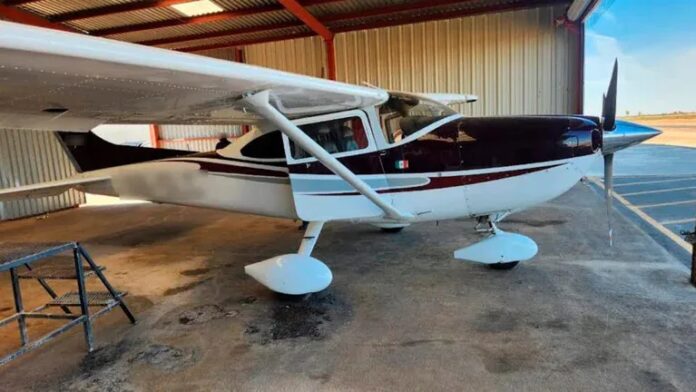 During these efforts, five people who possessed synthetic drugs were arrested in the Mexicali Valley.
Federal authorities detected a fleet of aircraft linked to drug trafficking activities that operated from the border state of Baja California. In these actions, multiple doses of synthetic drugs were seized, including fentanyl, the deadly opioid that has the United States (US) government on alert.
The discovery occurred when elements of the State Citizen Security Force were carrying out surveillance tours in the vicinity of the Ejido Querétaro, located in the Mexicali Valley.
During these tasks, the uniformed officers detected a group of subjects aboard two vehicles, who showed a suspicious attitude upon noticing the presence of the officers. To avoid the possible commission of a crime, an inspection was carried out in the units.
This is how Baja California authorities found 189 packages with cocaine, 90 with fentanyl and another with heroin. Due to this, five subjects were arrested. These seizures were made outside a property located in the aforementioned ejido, where it was presumed that more illicit substances were being held.
As part of the follow-up to these actions, the Federal Public Ministry (MPF) asked a judge for a search warrant, in order to inspect the aforementioned property. Agents from the Federal Ministerial Police (PFM) of the Criminal Investigation Agency (AIC), as well as elements from the Secretariat of National Defense (Sedena), participated in these proceedings.
As a result of the above, federal authorities located 15 kilos 423 grams of cocaine and three kilos 933 grams of heroin, according to the Approved Police Report (IPH). Likewise, they revealed a fleet of aircraft that was presumably used to transport narcotics.
It was reported that in addition to the drugs seized, six small planes and nine vehicles were located. On the air transport units, some of which had the Mexican flag labeled on the outside.
"The property was secured and the detainees were placed at the disposal of the Federal Public Ministry, which is part of an investigation folder for crimes against health," the Attorney General's Office of the Republic (FGR) said in a statement.
Source: Infobae