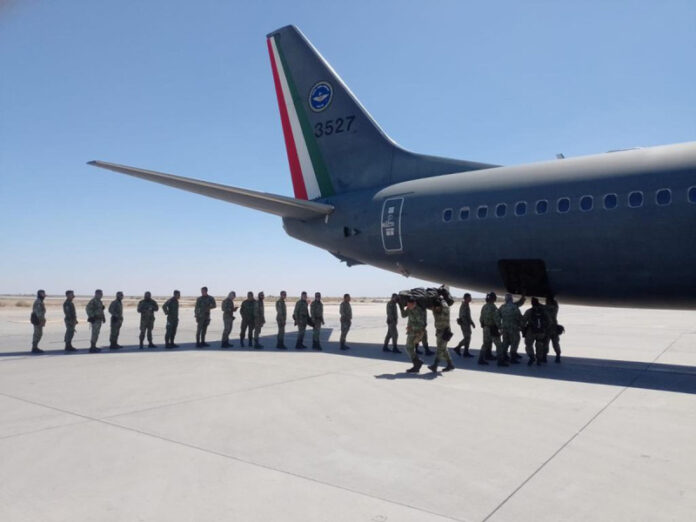 Some 1,500 soldiers of the Mexican Army arrived this Sunday in Baja California and Sonora, to combat the violence generated in the border region by the internal war between two cells of the Pacific Cartel, "Los Rusos", del Mayo Zambada and "La Chapiza". , of the sons of Joaquín Guzmán Loera, who have been fighting for months for the place for illegal trafficking to the United States.
Infantry Major Fernando Miranda warned that these 1,500 soldiers arrived by air to be distributed mainly in the Valley of Mexicali, San Luis Río Colorado, Sonoyta, the Great Altar Desert and the Gulf of Santa Clara.
"This operation is due to the recent criminal acts registered both in Baja California and in Sonora, specifically in the plazas of the border region, these activities will be carried out to inhibit homicides linked to organized crime and other criminal activities," assured the spokesman for the Ministry of National Defense.
In the northwestern region of Mexico that borders to the north with Arizona and California in the United States, there have been executions, the discovery of clandestine graves, mutilated bodies, and massacres, because of the fight for the plaza between two cells of the Sinaloa cartel or from Pacific.
In addition to the transfer of arms, drugs, money and people, in this region criminal groups also dispute the illegal trafficking of marine species to Asian markets such as the totoaba crop, which has ruined the population of the vaquita marina that is on the verge of extinction.
Source: Ecxelsior