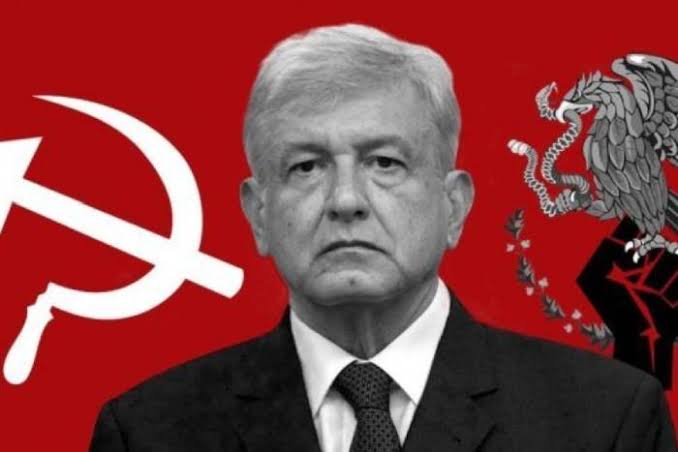 Minerva Canto is a freelance journalist in Southern California who specializes in reporting on social issues. She writes a bimonthly column for the Los Angeles-based Capital & Main investigating the intersection of health, race, and wealth. This is her latest on Lopez Obrador:
Mexican President Andrés Manuel López Obrador would like us all to believe that he is the messiah that has come to save his country from the tentacles of corruption.
"It's not easy to carry out a transformation," López Obrador said during one of his lengthy daily news conferences earlier this year. This transformation he's carrying out, he says, will take power away from the elite and hand it to everyday people, finally establishing a true democracy in long-suffering Mexico. The president constantly rails against the "mafia of power" made up of the elites of Mexico — such as corporation owners, judges who rule against him, and political opponents — who use their money and influence to run the country how they see fit, apparently discounting the fact that he himself is now part of that elite.
I don't need to live in Mexico to recognize when a politician in my native country is giving people atole con el dedo, the well-used Mexican phrase that means trying to put one over others.
Consider his party's initiative to convert the National Electoral Institute, known as INE, from a powerful organization that has ensured democratic elections through independent oversight of elections nationwide for more than two decades into a smaller body with fewer resources and less able to find political candidates who violate campaign spending rules. The organization, whose independence was guaranteed by constitutional reforms in 1996, oversaw the 2000 election that broke the 71-year rule by the Institutional Revolutionary Party, or PRI. The end to the "Perfect Dictatorship," as the PRI was called, was the dawn of democracy in Mexico and met with raucous celebrations in Mexico that I witnessed as a reporter for the Orange County Register covering the historic election.
It was also the body that validated the 2006 presidential results, which López Obrador blames for his loss by less than 1%. He also ran unsuccessfully in 2012 but won in a landslide in 2018. Now, AMLO, as the president is known, wants to hobble that agency, to cut what he says is bloated staff and funding and direct the savings to needy people. There's no question that there's a lot of need in Mexico, but cutting funding to the institution overseeing elections is not a prudent way forward in a hard-won democracy.
Click here to read the complete original article by Minerva Canto in Los Angeles Times
Source: Los Angeles Times