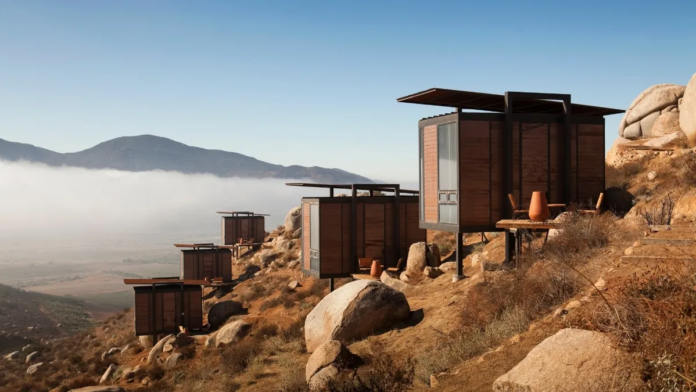 The following hotels in Mexico are some of the best known due to their very original, unique and difficult-to-find aesthetics. 
These hotels in Mexico have a very interesting architectural beauty, but at the same time impressive due to its originality which has made them stand out in a good way.
Each one offers different experiences depending on the location where they are, but always keeping in mind a comfort for all those who wish to take advantage of the spaces.
1 Casa To
Of the hotels in Mexico that have a very original and beautiful design, Casa To is in Puerto Escondido, very close to Zicatela beach. 
The reason for its construction was to be able to offer its guests a comfortable stay, while at the same time taking advantage of the natural environment as well as respecting it. It also stands out for its very bright and spacious rooms, with a very simple design, but one that attracts attention. 
2 Rooms Bacalar
Of the hotels in Mexico that are luxury and at the same time are located in Pueblos Mágicos, one of the most recommended is Habitas Bacalar. Its purpose is relaxation
Its surroundings are also completely natural, and it has the proximity of La Laguna de los Siete Colores where you can enter and enjoy the beautiful views. Tranquility and privacy are what describe it perfectly. 
3 Casona Sforza
Continuing with the hotels in Mexico with a unique luxurious beauty and that is also sustainable, the Casona Sforza offers very peculiar suites due to their shape away from the city with a huge pool where you can have fun or just relax with your friends or partner. 
4 Guadalupe meeting
The last of the hotels in Mexico whose structure and design is quite surprising is Encuentro Guadalupe. Its cabin-style rooms have caught your attention, first because of the size that is perfect for one or two people and that they are on a high hill. 
The best thing is that from your bed or from the small terrace you will see the incredible landscapes of the Valle de Guadalupe.