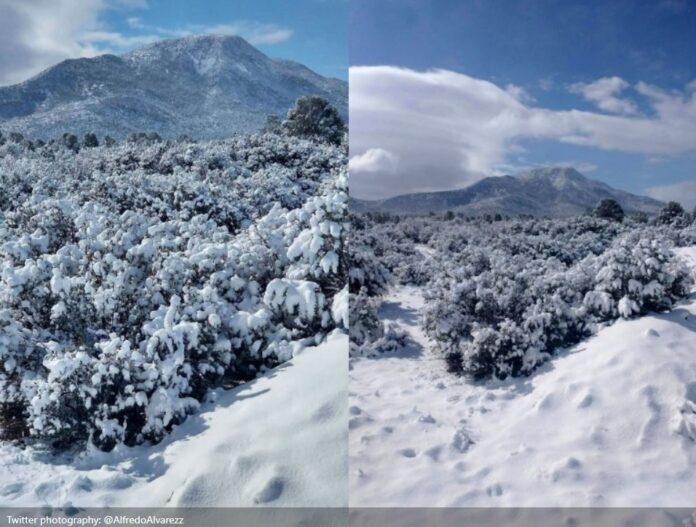 MEXICALI.- La Rumorosa, Baja California, had its second snowfall of the year this Tuesday morning and left some motorists temporarily stranded due to the partial closure of the highway.
According to the State Civil Protection, the frost intensified around 01:00 in the morning and this forced the suspension of the passage through different sections of the highway that connects the municipalities of Mexicali and Tecate.
On Tuesday, January 31st, the people of Mexicali woke up with temperatures of approximately 5º Celsius, layers of snow on the community, and stranded travelers monitoring the Civil Protection social media accounts.
Shortly before noon, the authority announced that it would reopen the circulation of the Centinela (Mexicali)-La Rumorosa highway, but would keep the passage to the municipality of Tecate closed.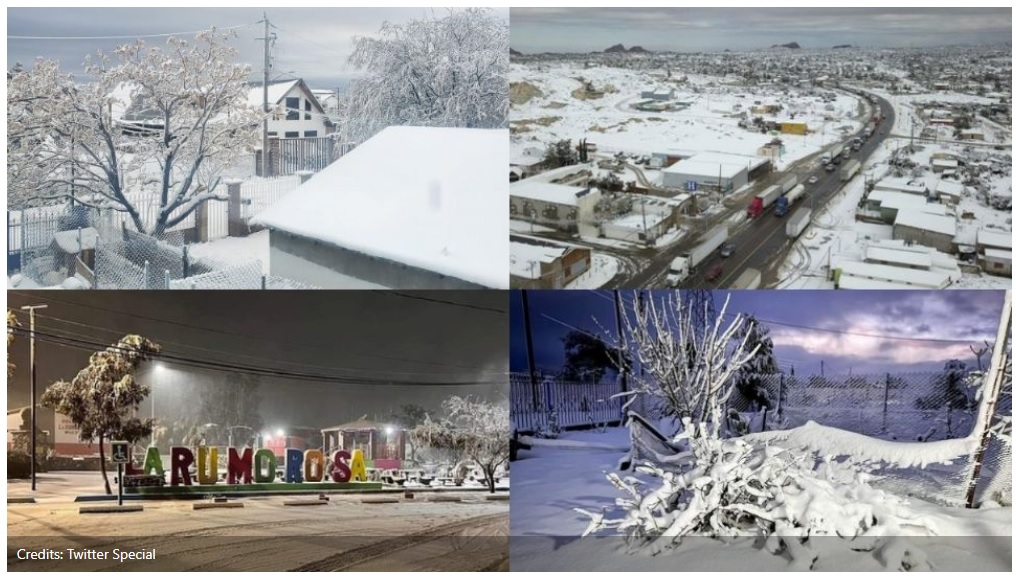 Source: LSR